Medical App
Design

UI/UX Design

Client

Medical App

Tags
Overview
Productivity enhancement through improved process automation and monitoring in healthcare
Th web user interface to manage the daily activity of medical coders and providers, the web app will list the medical coders list and features for managing their daily activity
Challenges
Minimalistic design with more information
To create a proper UI, which can list all the coders and categorize their work In progress, open, completed etc. Also a single screen which will show the daily, quarterly work, Fineart team worked together for a minimalistic design with more information.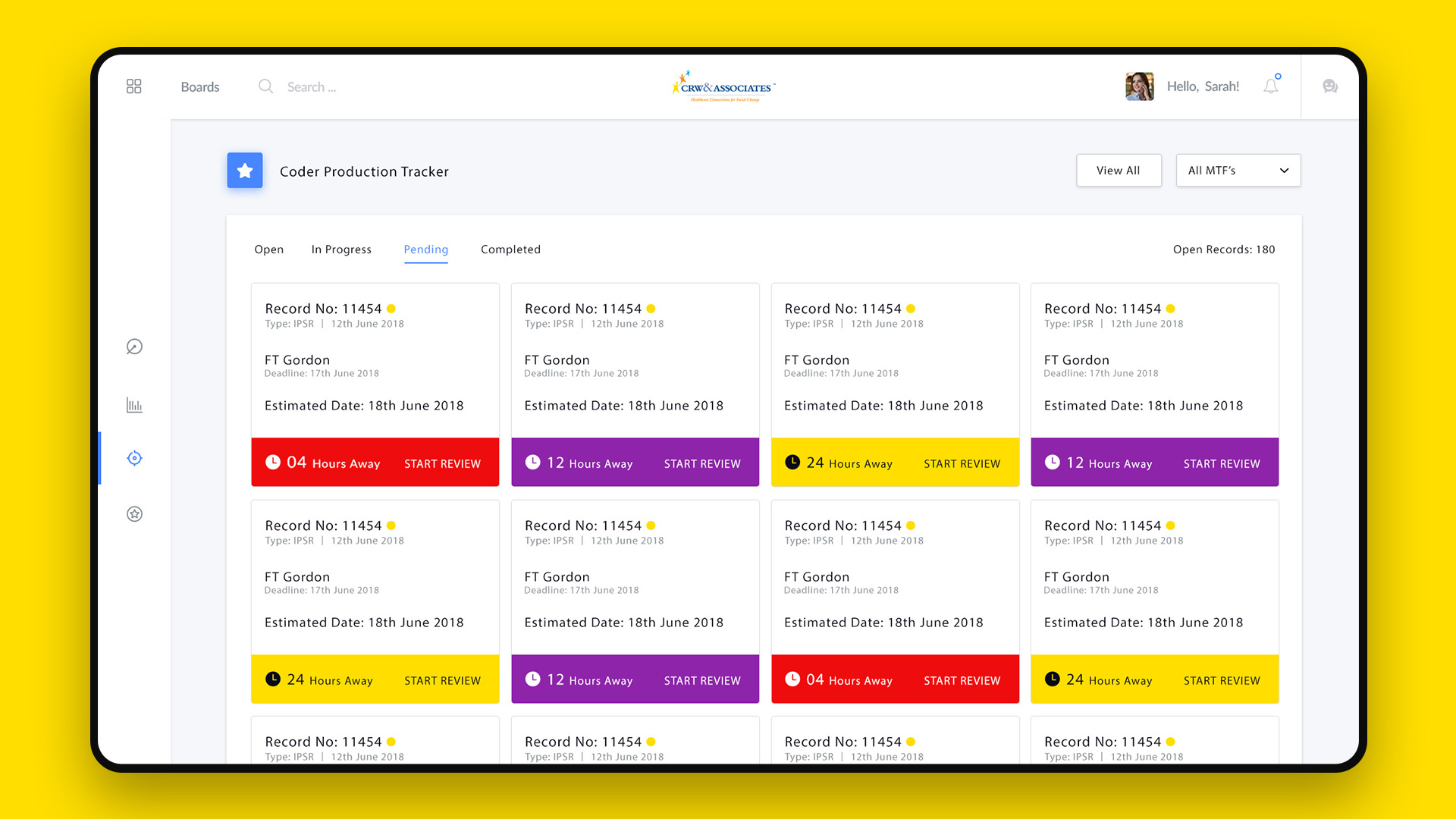 Solutions
Analysing coders performance
A web platform for tracking the coders activity and the their work progress is now in a single screen and user can easily view it with less clicks. Analysing coders performance is now possible.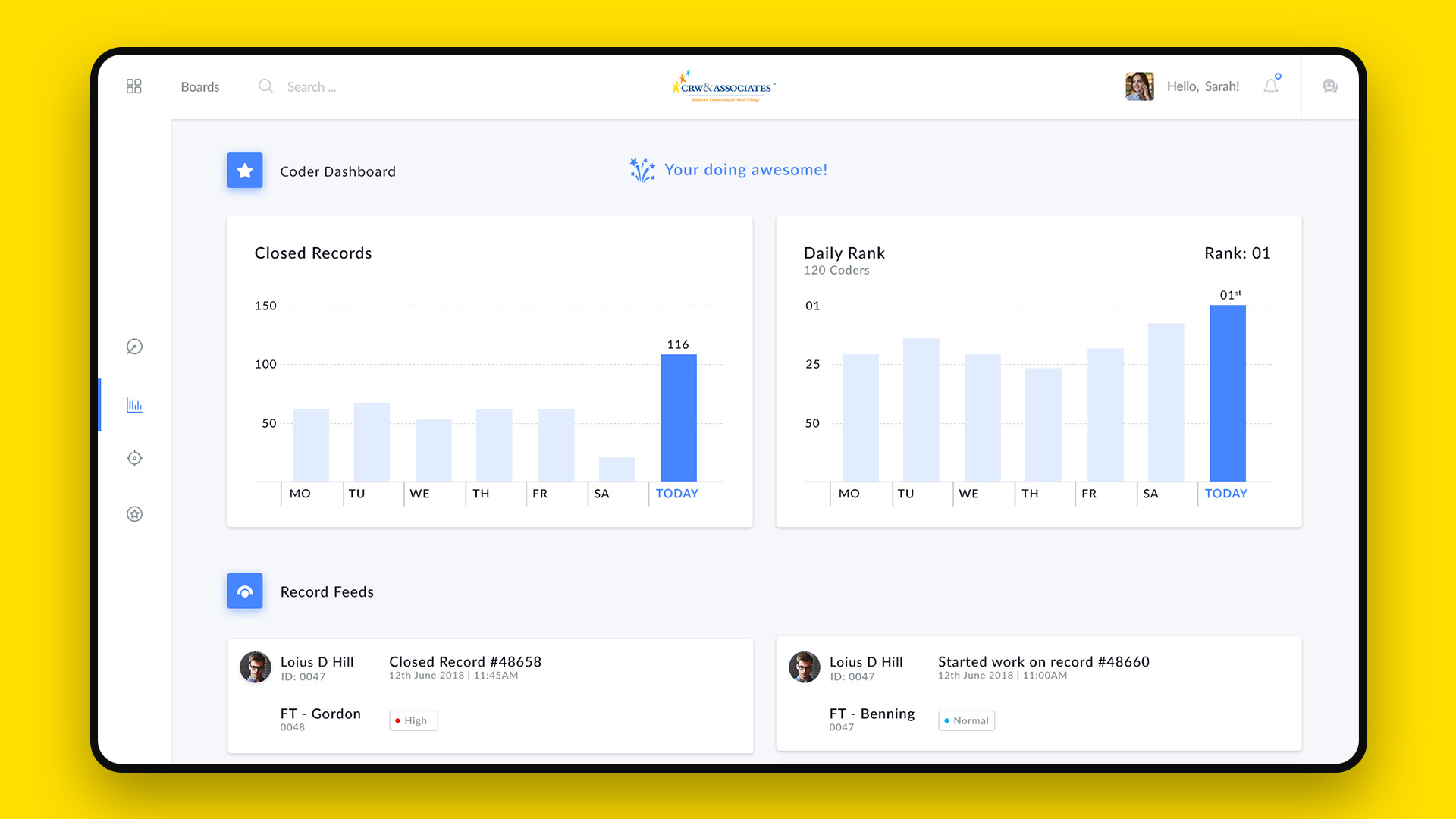 Result
More productivity and self satisfaction
Medical coders can now enhance their productivity, they can view the work status and how many of them are closed. The end result is more productivity and self satisfaction.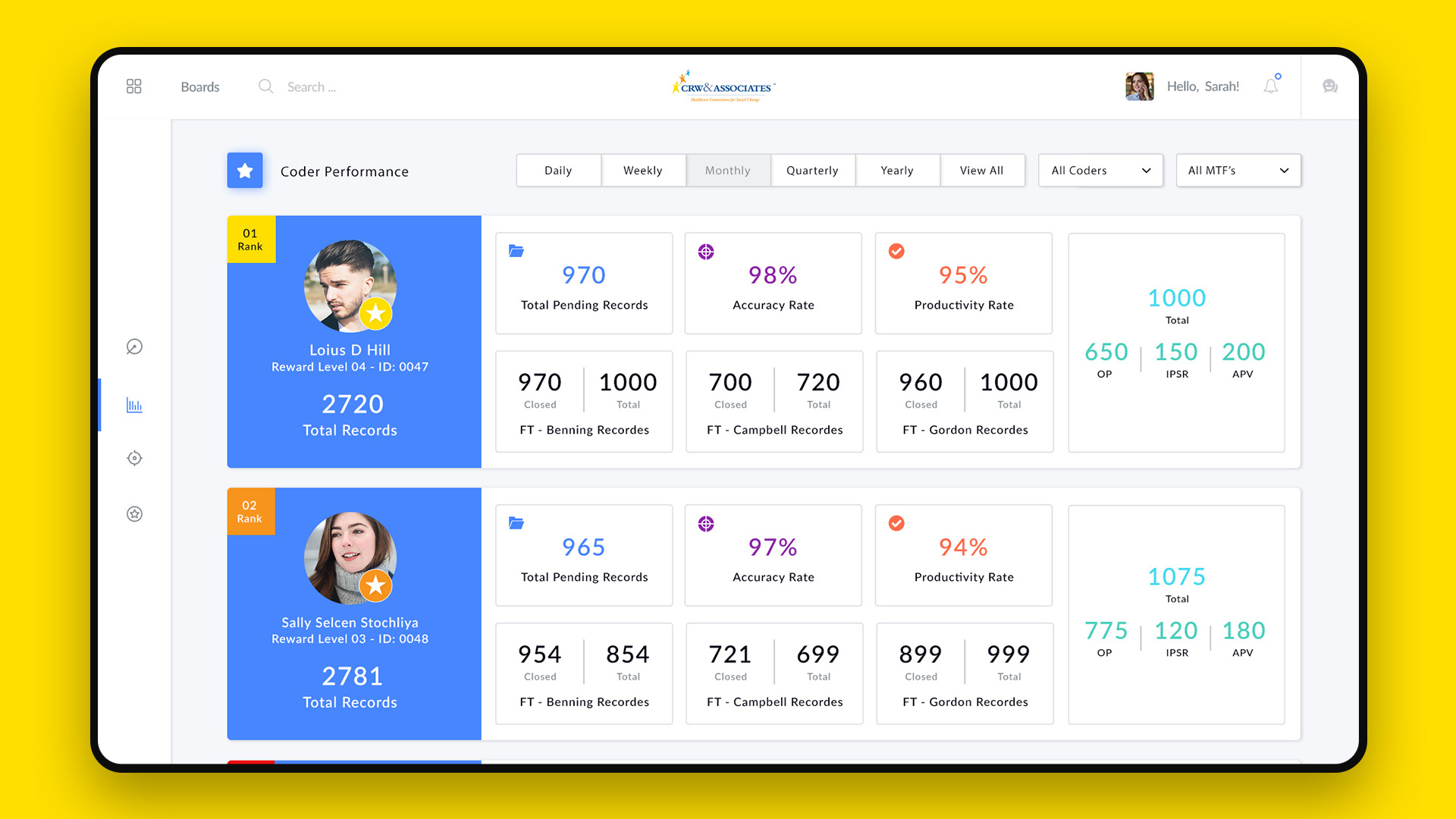 Statistics
Project by the numbers
Let's Collaborate
Ready to work with us?