The Sieve
Strategy

Brand Strategy, UX Strategy

Design

UI/UX Design, Art Direction

Client

The Sieve

Tags
Overview
Sieving through
resumes, smartly.
The Sieve™ significantly improves speed and quality of candidate evaluations by using algorithmic intelligence models to assess candidate resumes.
Challenge1
Candidate evaluations
Resumes are usually in different file formats, content layouts, information arrangement and so on. Relevant data will need to be extracted regardless of these differences and compared by the system quickly from an often huge volume of resumes. Accuracy and reliability are critical given the goal of the exercise and affords no room for error. Technically, this would pose the biggest challenge as it is also the core value or selling point.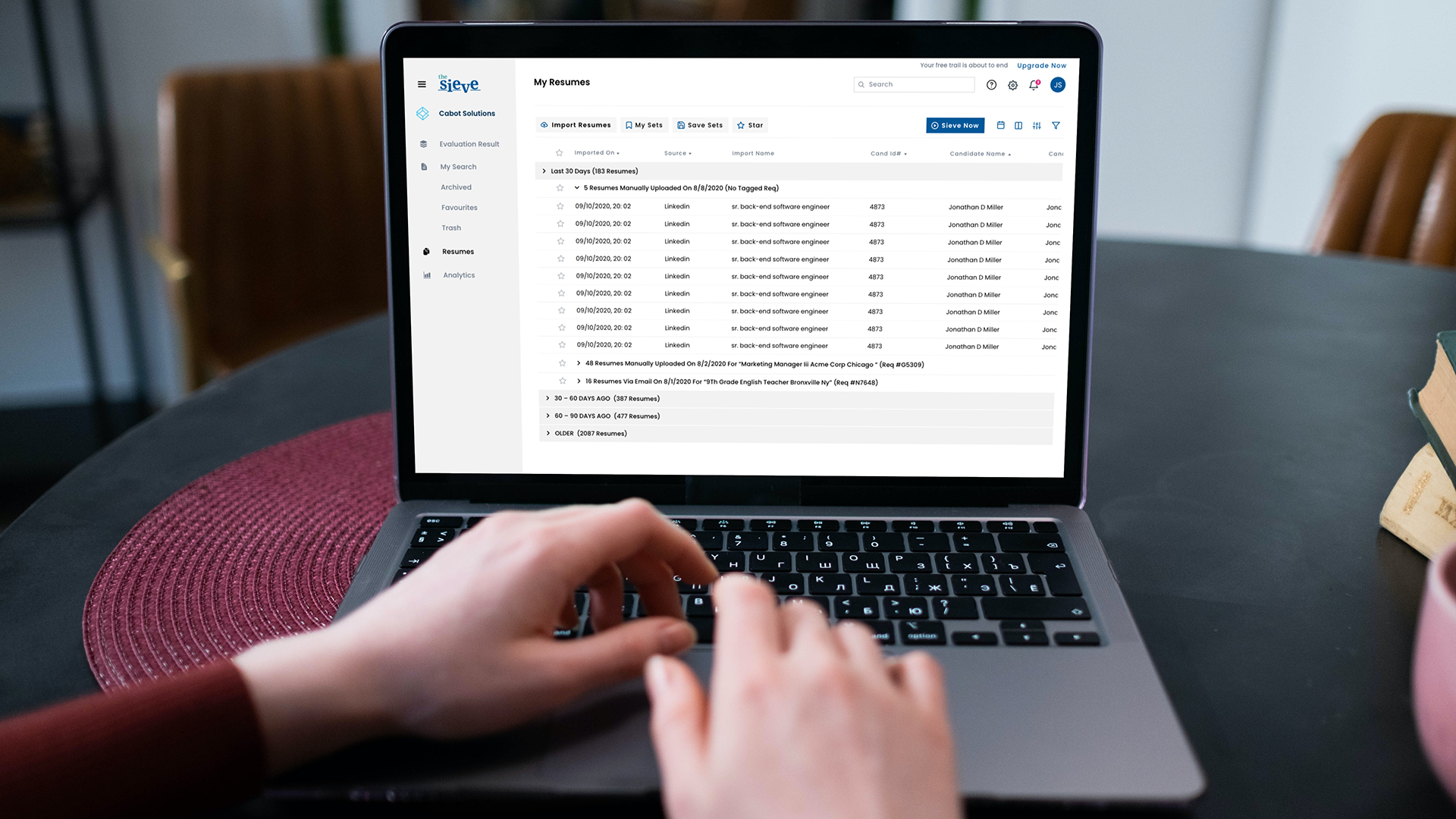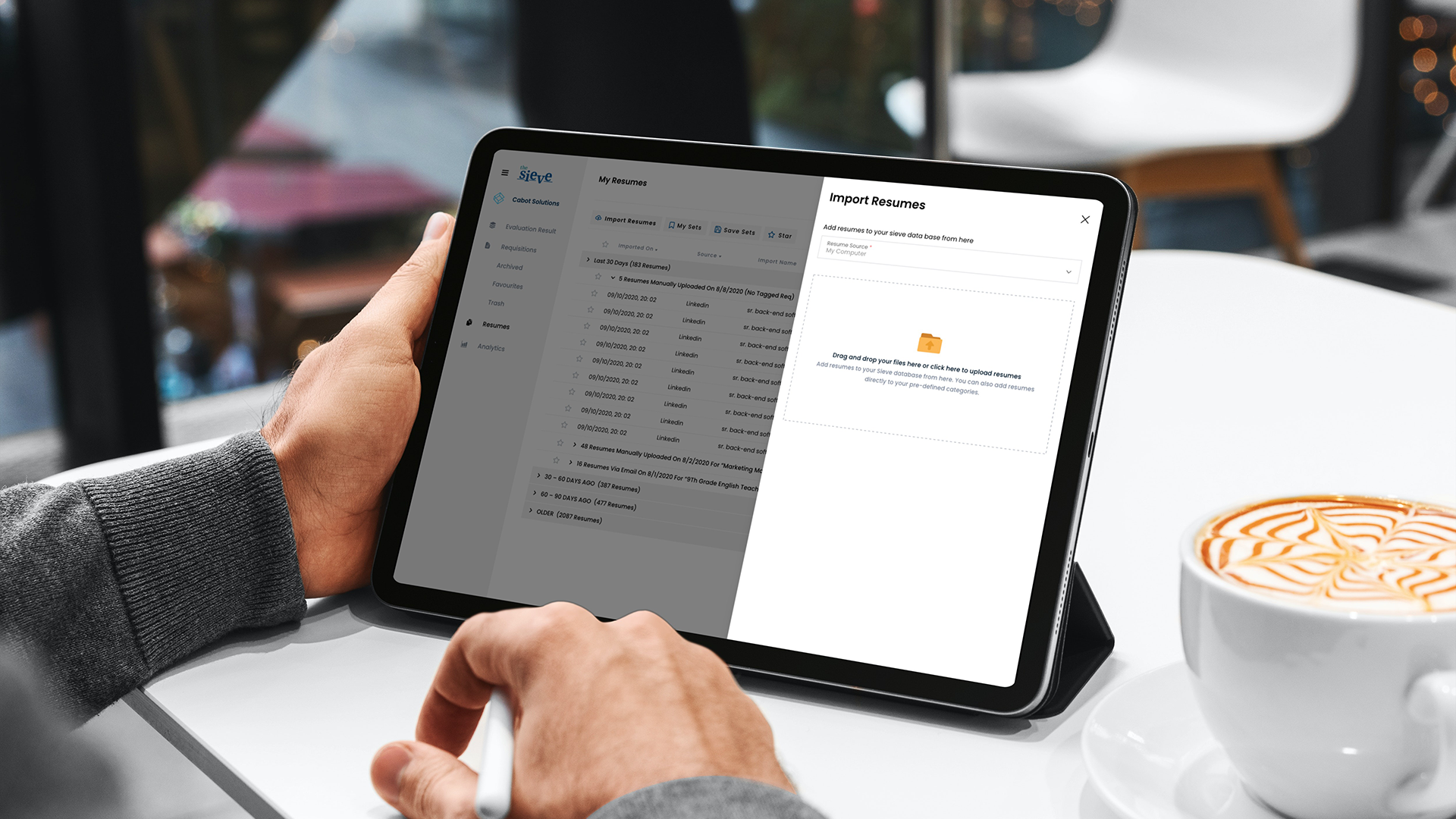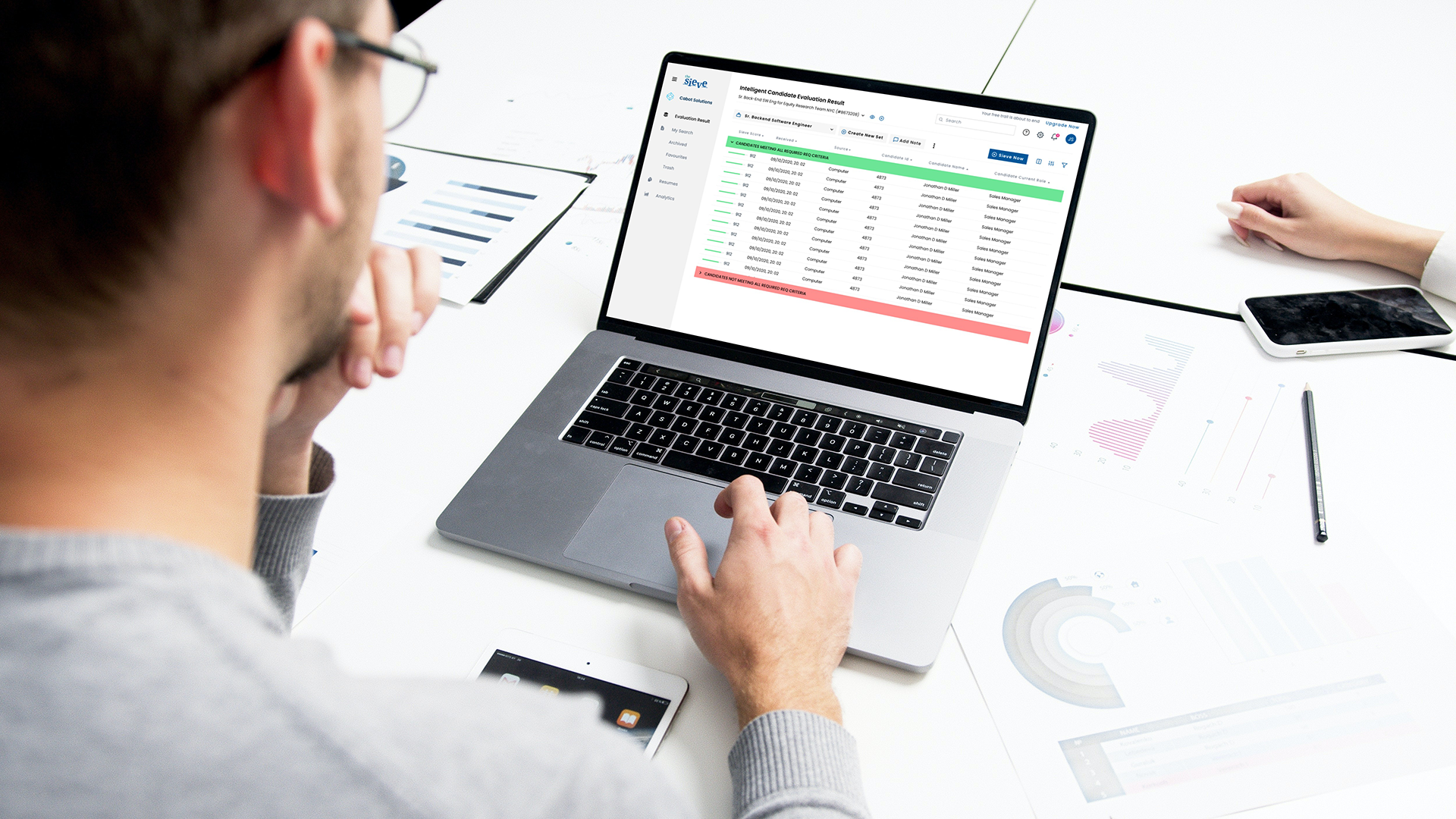 Challenge 2
Behavioural assessment from Resume sieve
Most of the recruiters are using other established applications for job posting and receiving resumes. Would it make sense for our client to elaborate on developing and marketing these capabilities and try to compete? The client also wanted to send the candidate for a behavioural assessment from Resume sieve.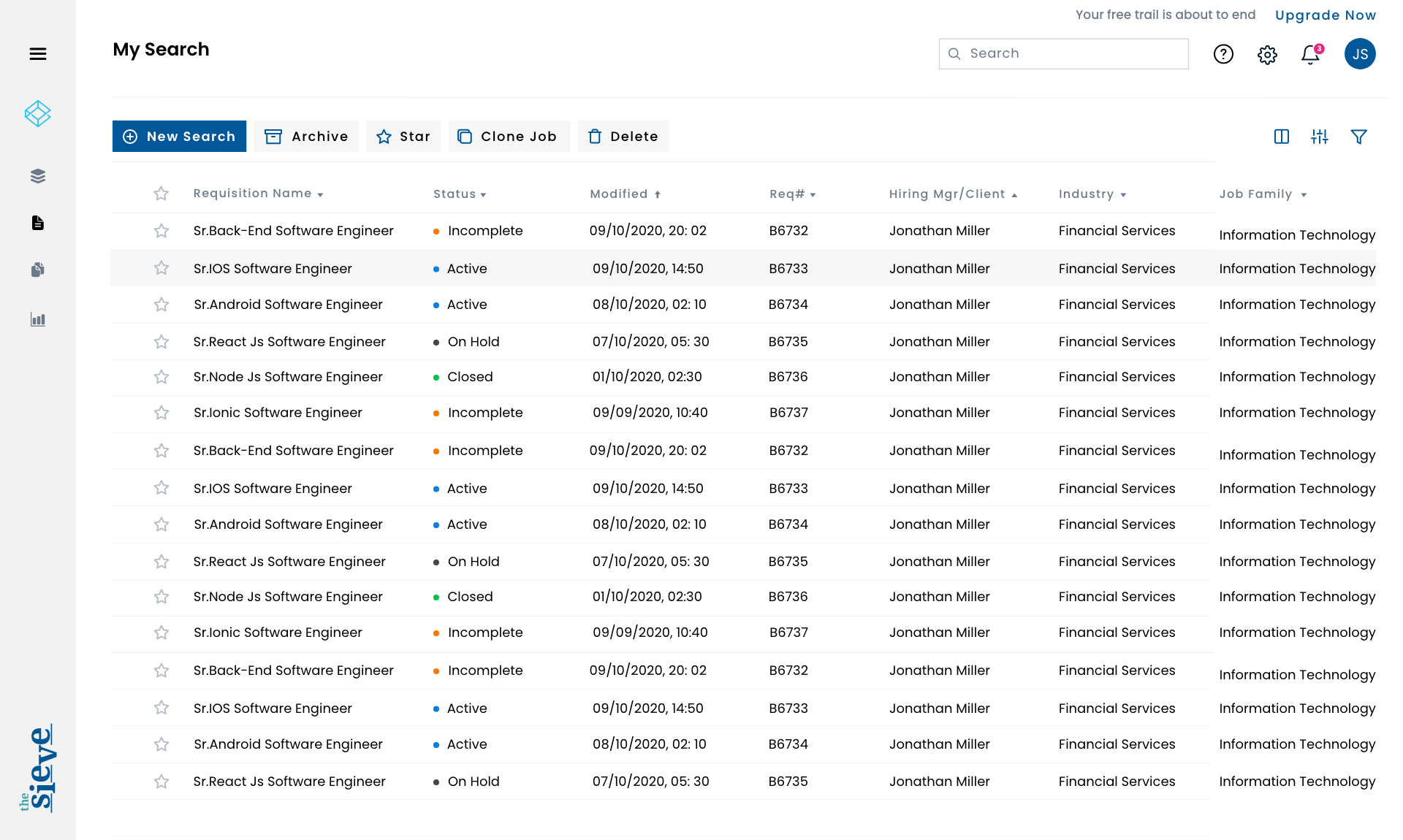 The first step was extensive market research and internal discussions on the technical scenarios. For building Resume Sieve Fineart went deep into various resume parsing software's and consulted with experts in this field. Finally we agreed with a Resume parsing software called Rchilli. Amongst the various parsing softwares out there, Rchilli was found to have a definite upperhand, Rchilli can extract resume information into 140+ fields. The Optical Character Recognition (OCR) add-on feature can scan the printed document and digitize the whole text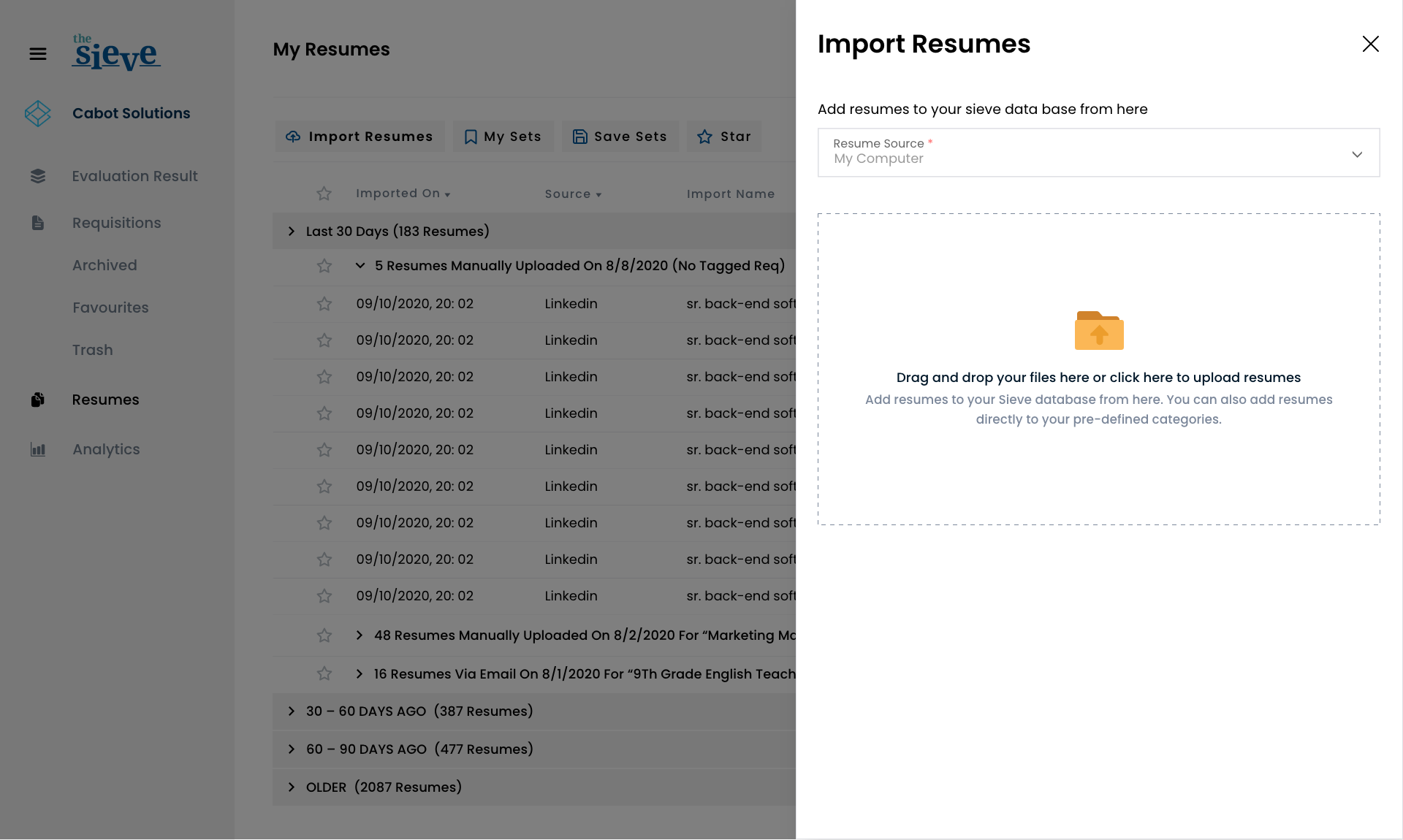 Instead of trying to develop functionalities already provided by other players, Resume sieve decided to integrate with multiple established job posting and candidate application systems such as Zoho Recruit, Greenhouse and Bullhorn. The application architecture is designed in such a way that, in the future, it will be possible to integrate with other similar players with minimal effort. Using this integration, resume sieve recruiters can import resumes and jobs from these portals into Resume Sieve. For the behavioural assessment part, 5nart and the client opted to integrate with another player for providing that competent feature quickly. So we mutually agreed to go with Think-X. Think-X is an application which gives a behavioral score against each candidate by evaluating some questionnaire responses filled by candidates. Fineart developers integrated Think-X webhook with Resume sieve and enabled the application to provide a seamless experience for its users.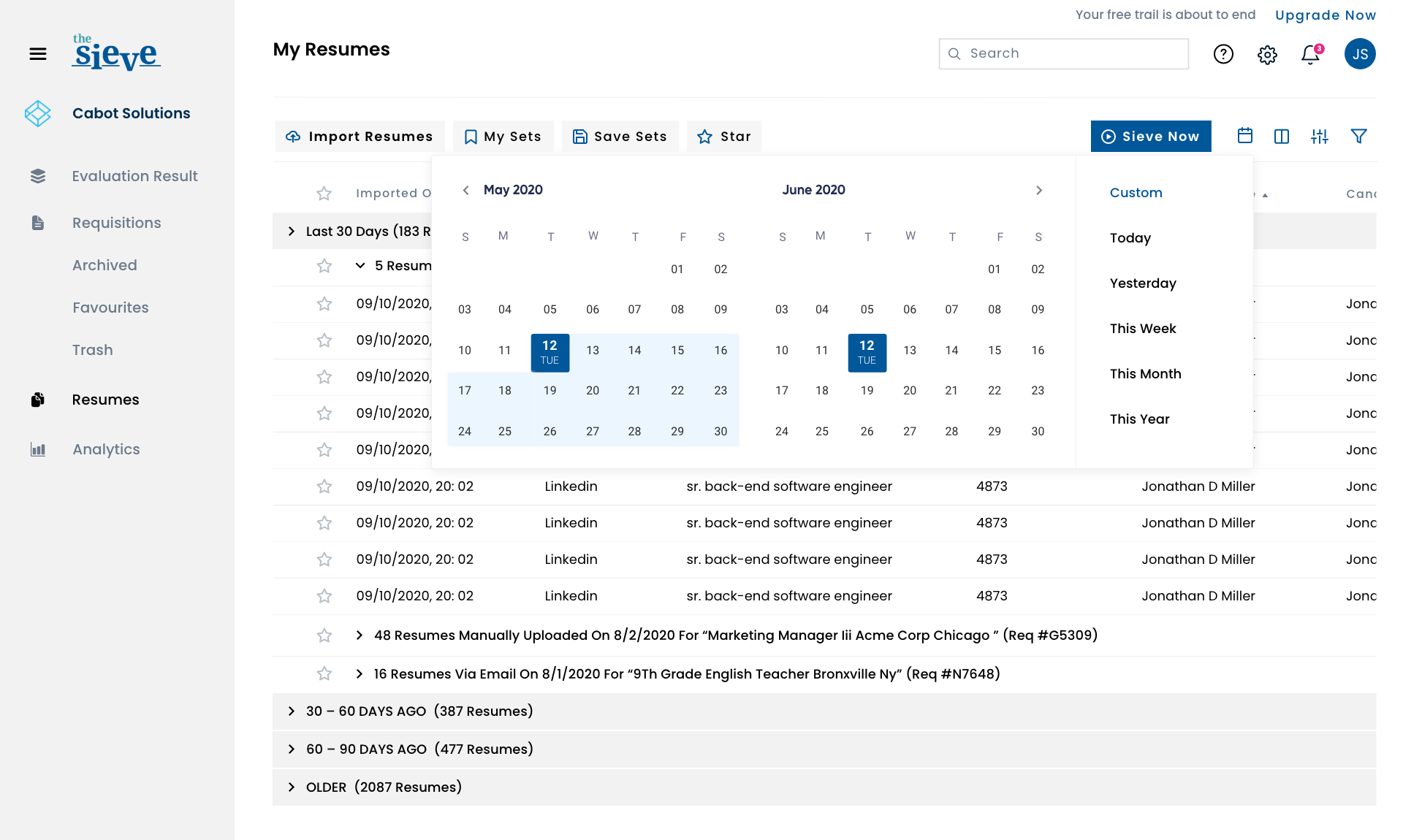 Statistics
Project by the numbers
Let's Collaborate
Ready to work with us?