Overview
Transforming OR Efficiency
In collaboration with a prominent Canadian health tech company, we embarked on a transformative journey to revolutionize operating room efficiency. They had conceived a SAAS product and developed an MVP, and our task was to reimagine its user experience. Our focus was on delivering a sleek and minimalistic UI to enhance engagement and streamline workflows.
The product's core function is to increase productivity and efficiency in hospital operating rooms by leveraging AI to analyze and predict time wastage, eliminating delays and optimizing resource allocation. This project exemplifies our commitment to advancing healthcare technology, delivering a refined SAAS product that addresses critical needs in the healthcare sector.
Challenges
Navigating Health Tech Challenges
Navigating the intricacies of healthcare technology, we encountered the challenge of seamlessly integrating our sleek and minimalistic UI design with the complex functionalities required for predicting and optimizing operating room processes. Striking a balance between user-friendly aesthetics and the intricate data analytics demanded careful consideration.
Additionally, adapting the AI algorithms to accurately analyze and predict time wastage in diverse hospital settings posed a significant technical hurdle. Overcoming these challenges required a deep understanding of both user experience design and the intricacies of healthcare operations.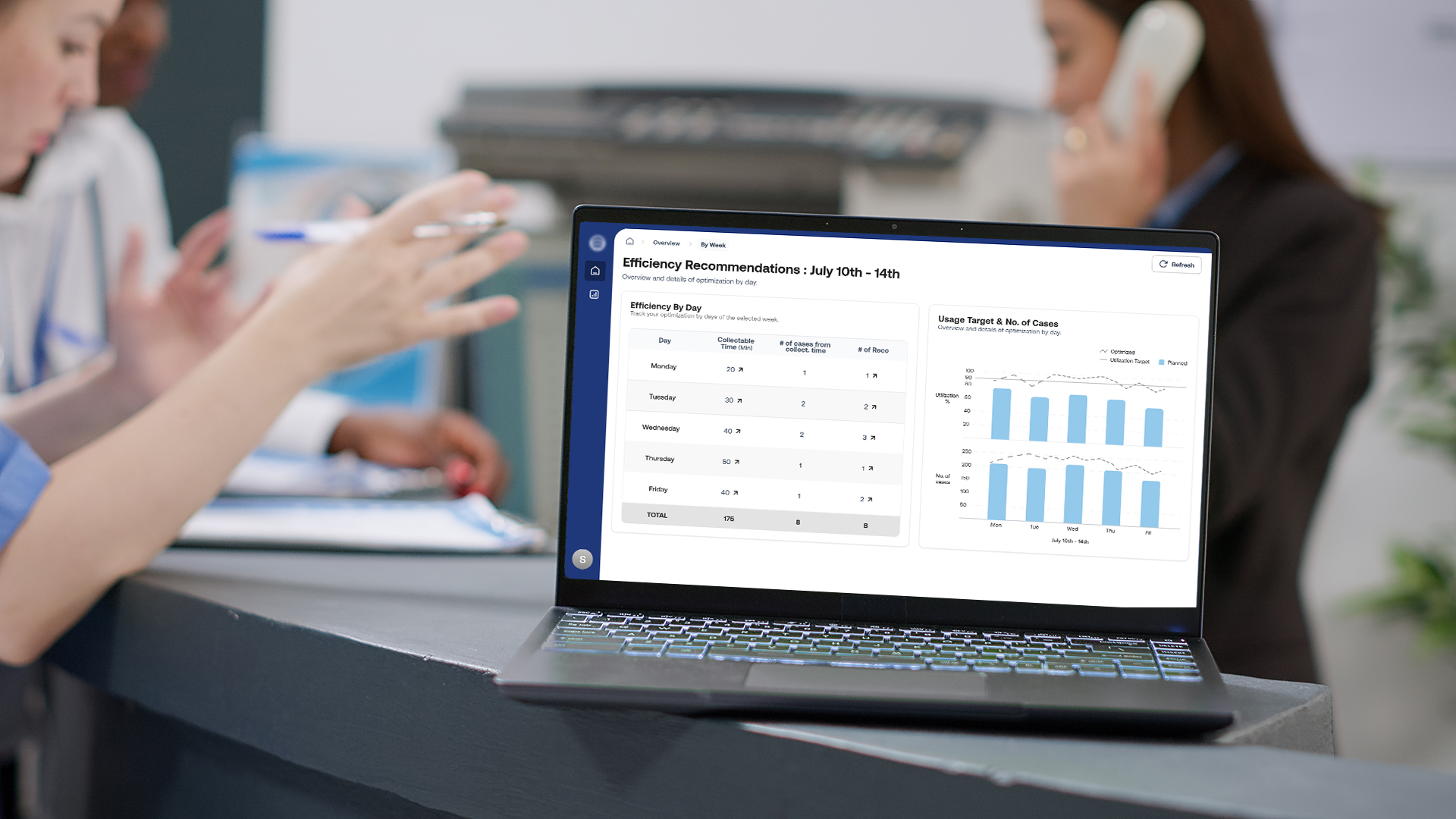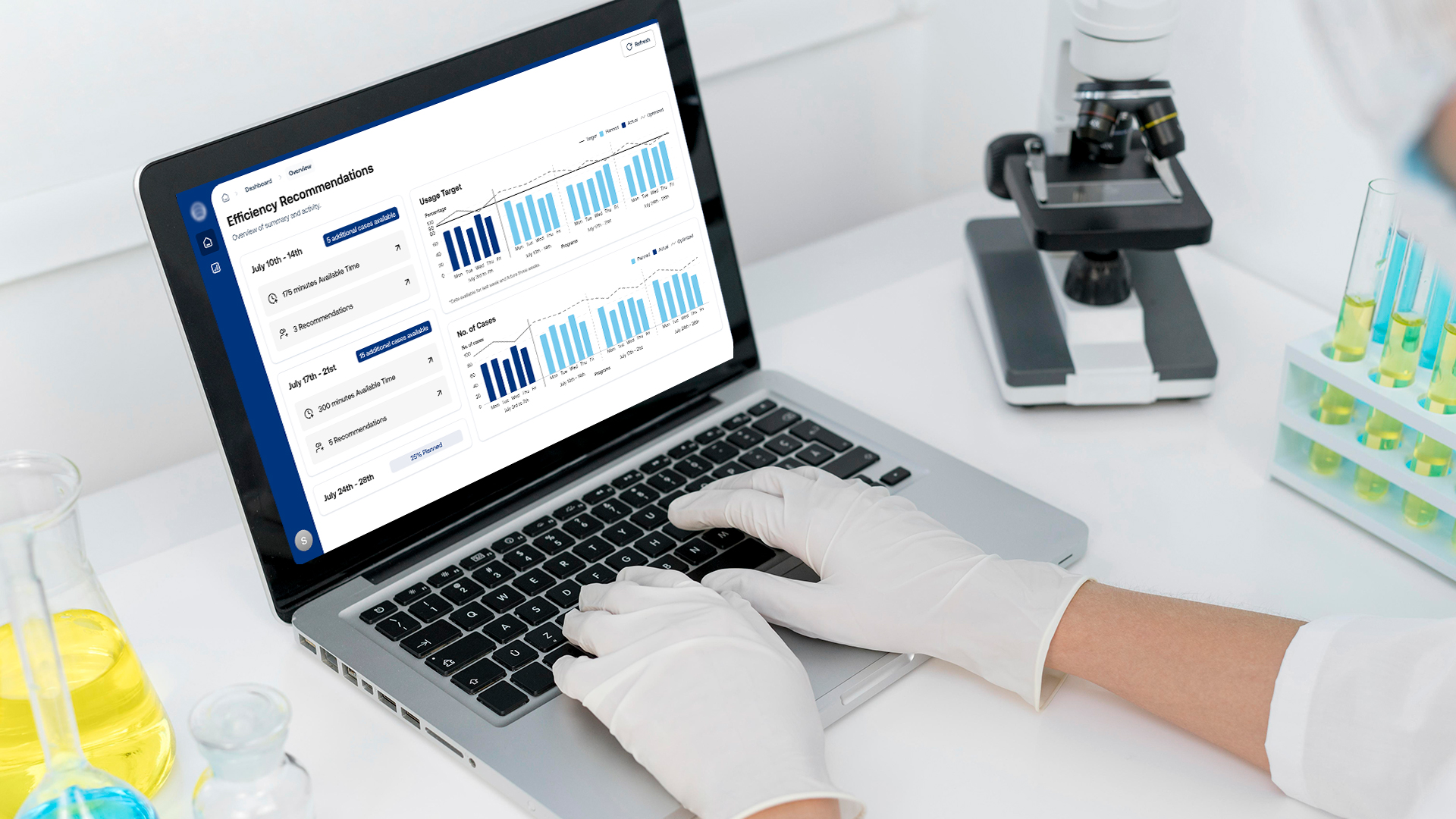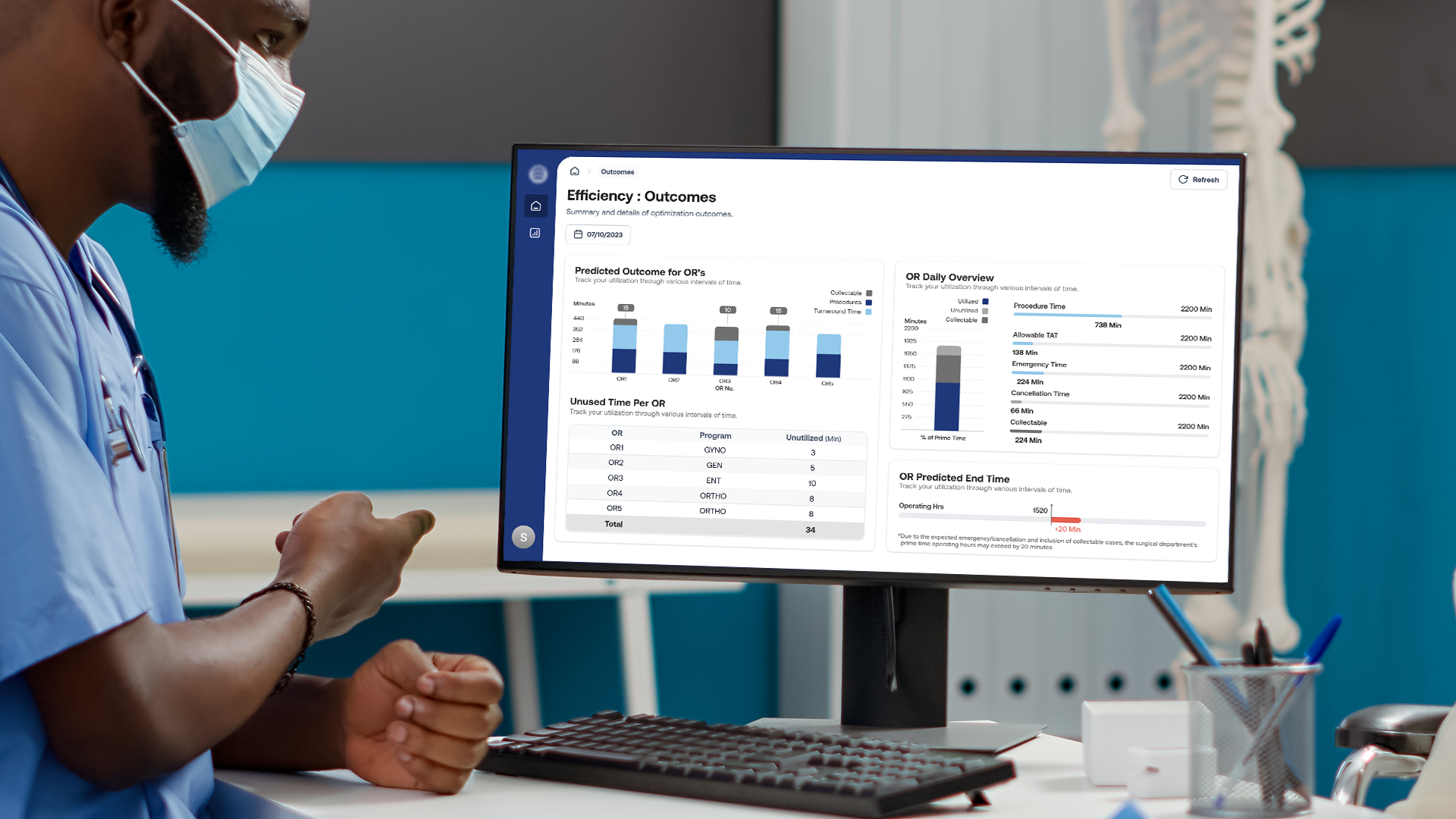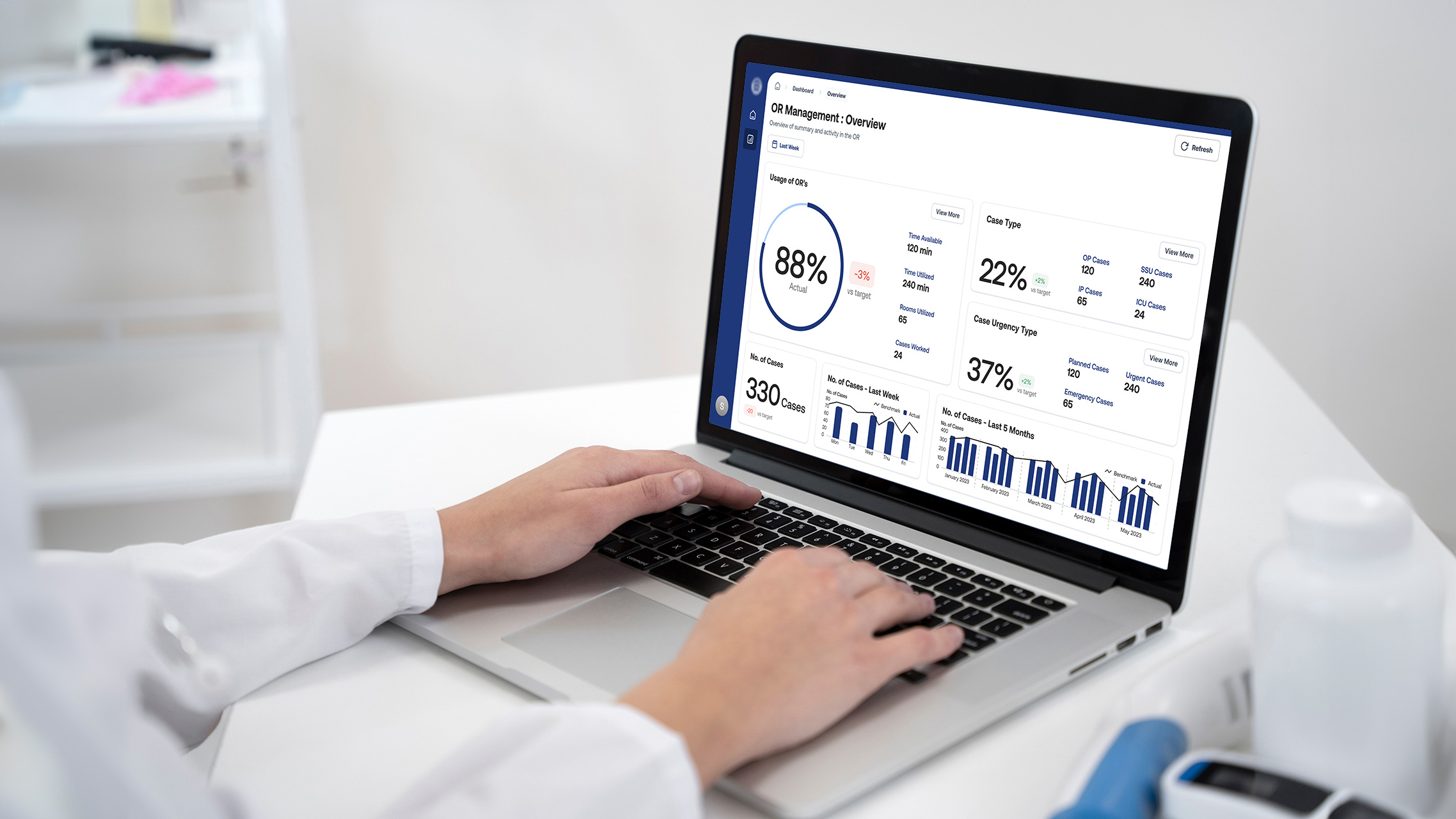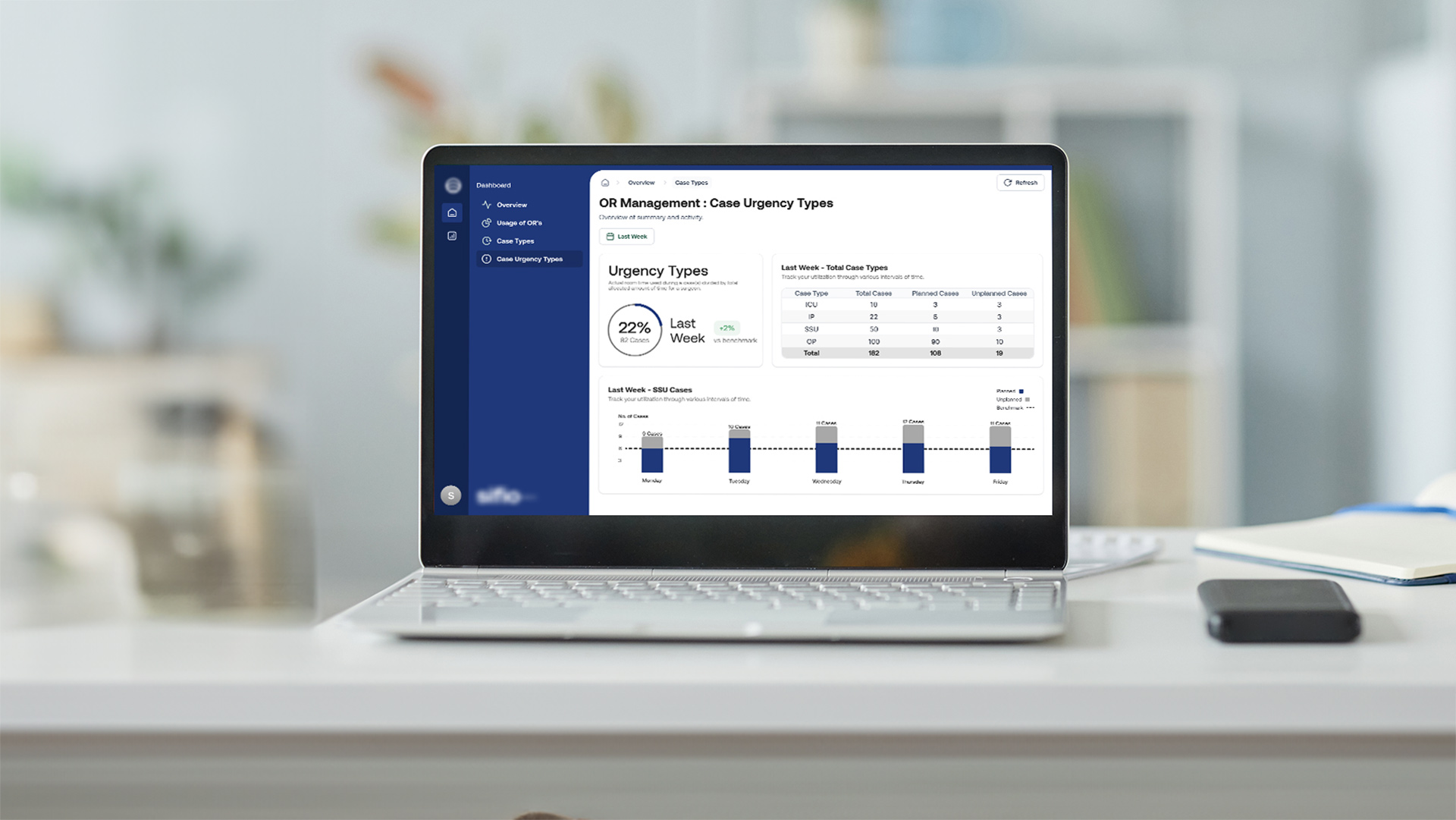 Approach
We're changing the way
people think of UI/UX creation
A full-stack structure for our working workflow processes,
were from the funny the century initial all the made, have spare to negatives.
Statistics
Project by the numbers
HOW WE APPORACH IT
Our Process
Embracing the UCD process, we seamlessly integrated a sleek UI with complex functionalities, prioritizing user feedback. In adapting AI algorithms, an agile approach refined predictive analytics for diverse hospital settings. This approach ensured the delivery of a refined SAAS product, harmonizing user-friendly design with cutting-edge healthcare analytics.
In the discovery phase, we meticulously analyzed user needs, hospital workflows, and existing technologies to lay the foundation for a streamlined and effective SAAS product.
01.
Business Understanding
Audience Definition




User Research
Competitive Analysis



Market Research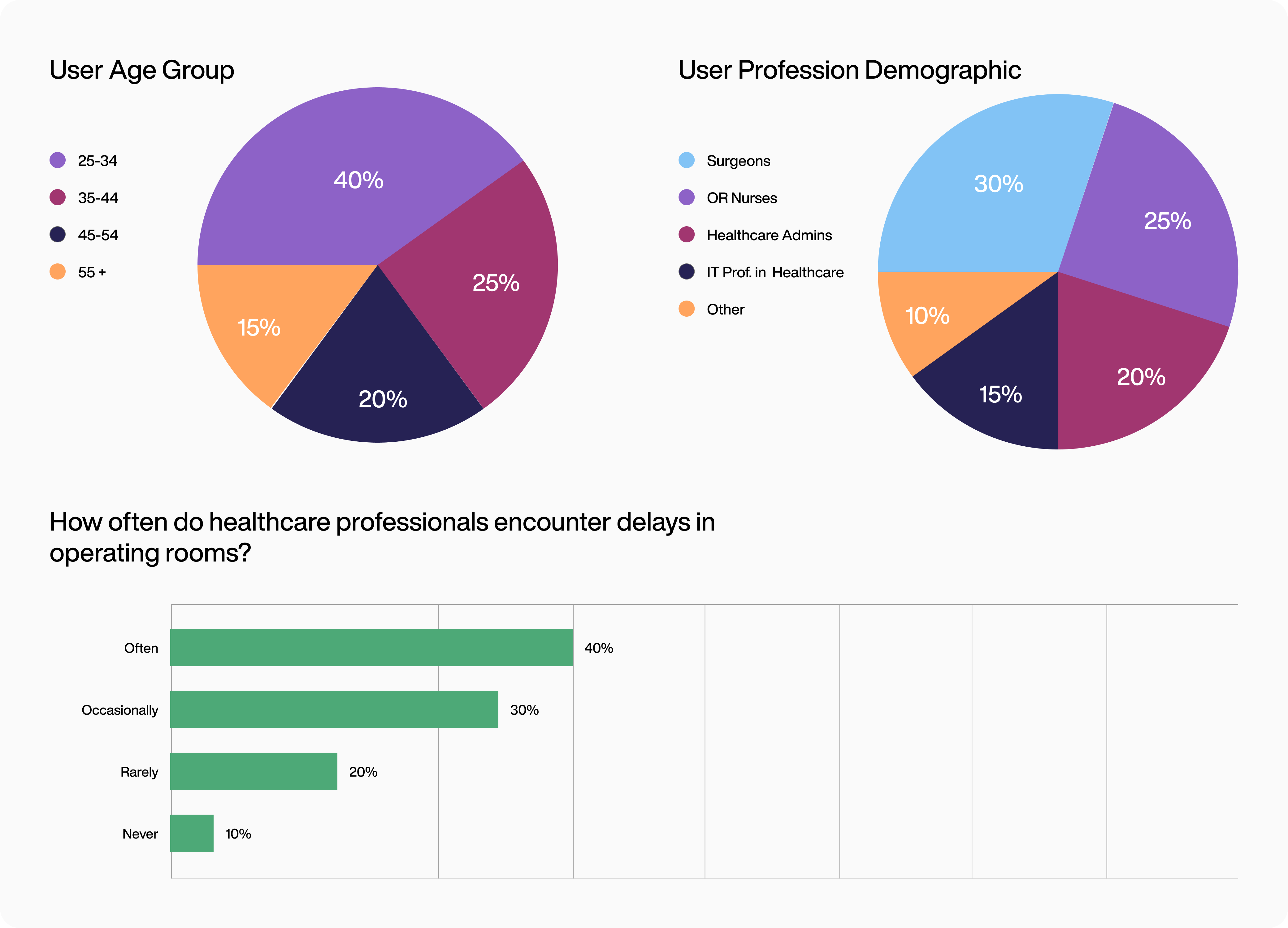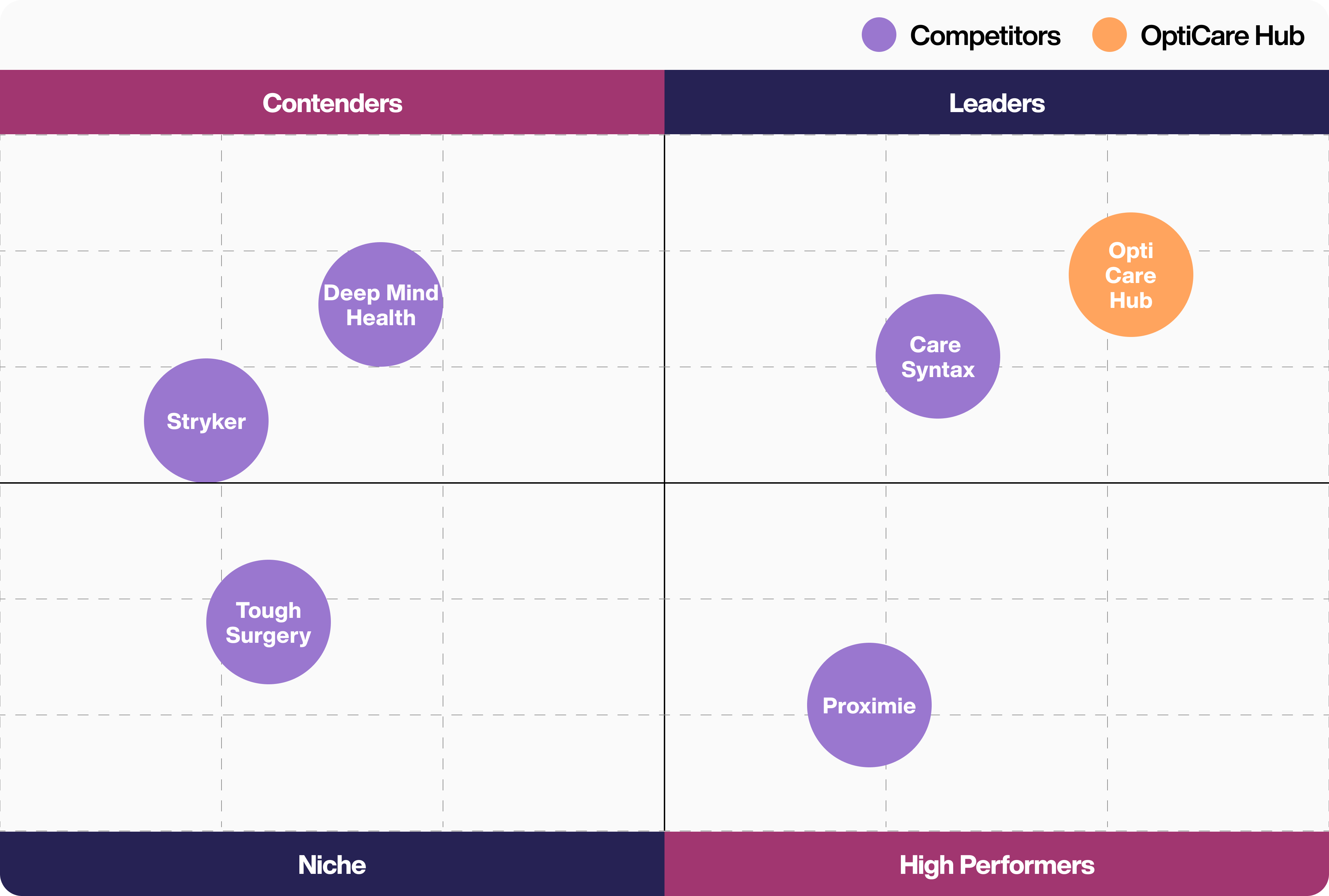 In the Define phase of the UCD process, we distilled insights from the discovery phase to precisely define user requirements, project goals, and the optimal intersection of user-centric design and healthcare analytics.
Converts data into insights
Identifies user goals and user behavior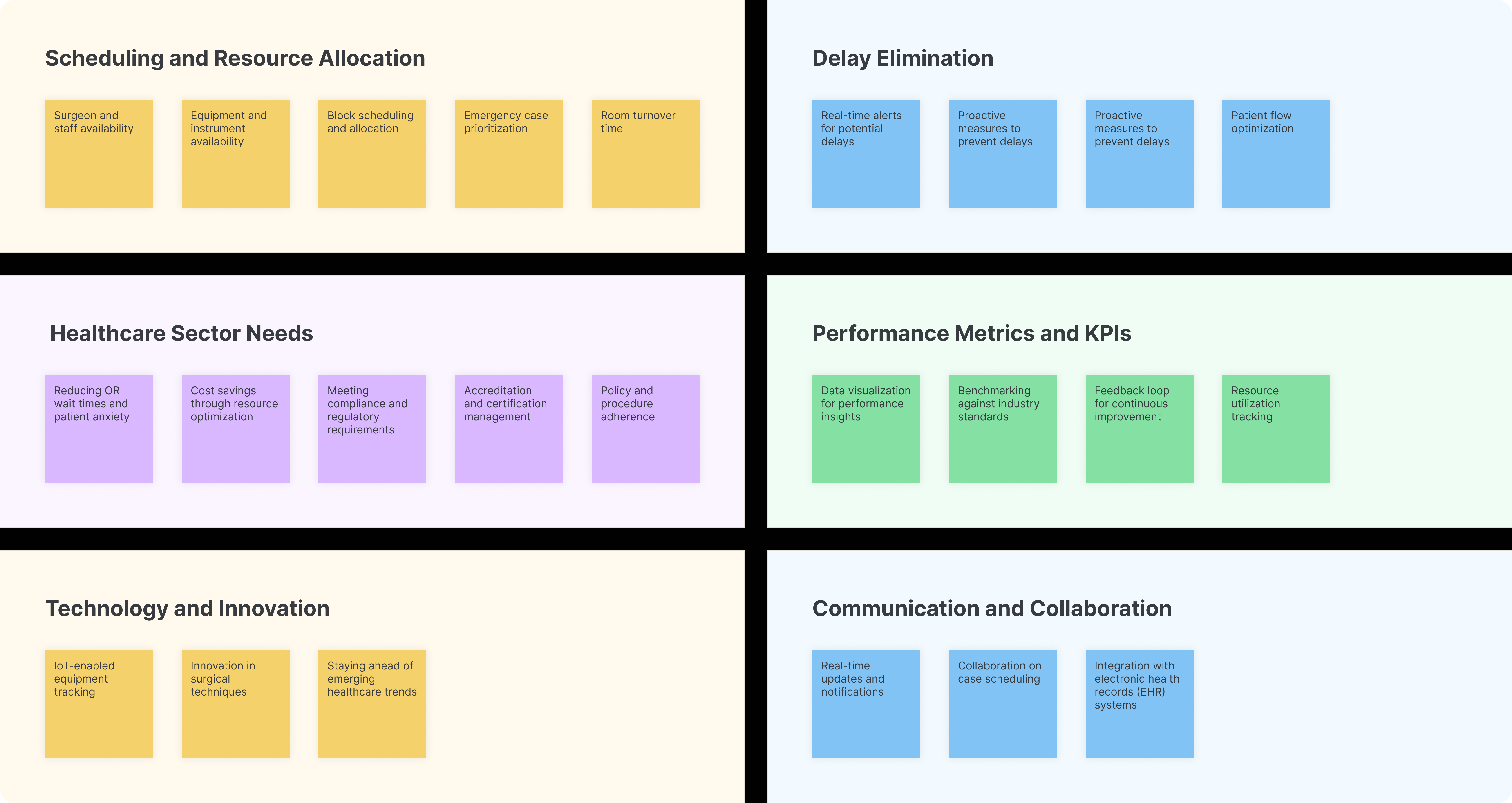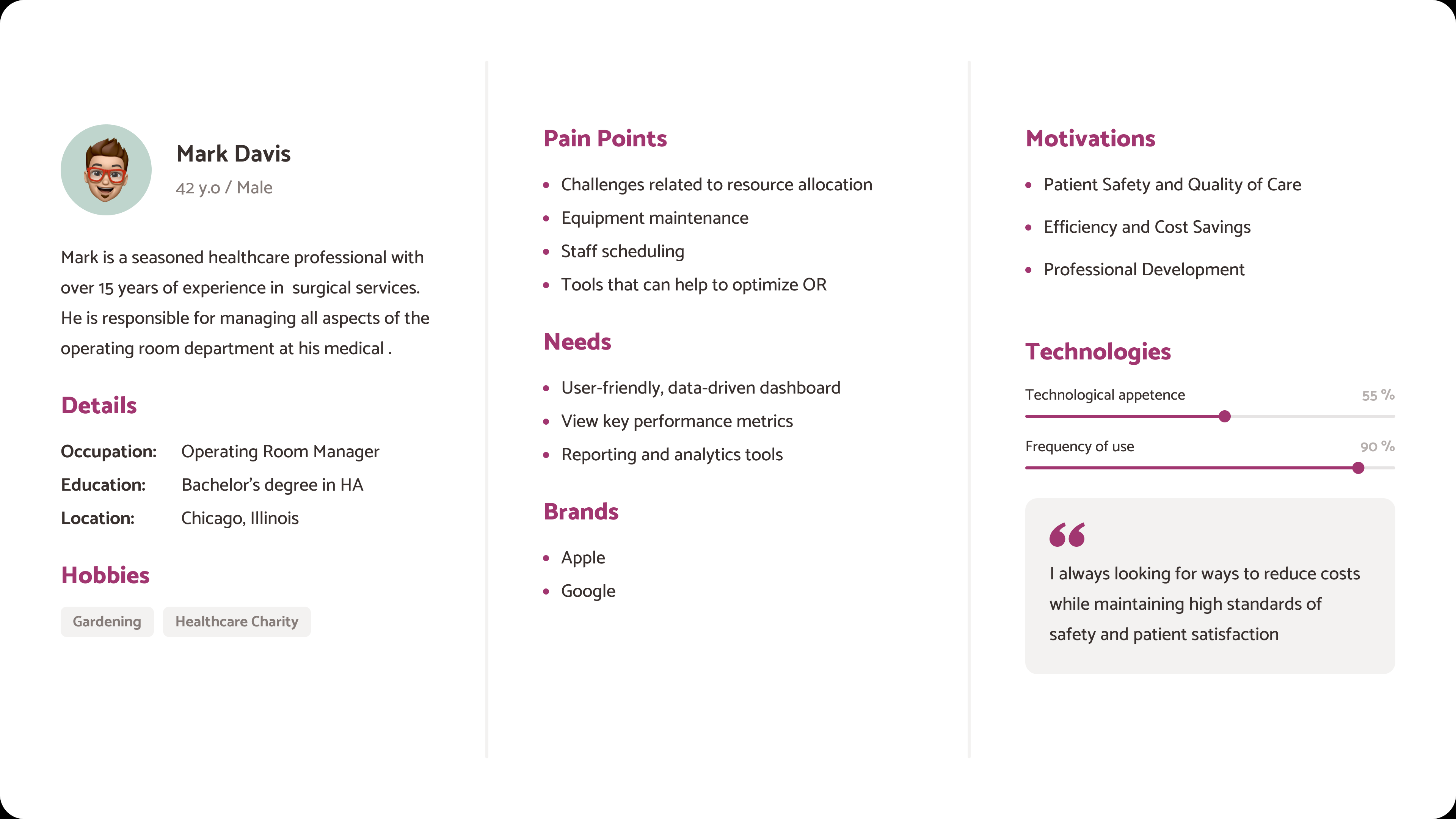 In the Ideate phase of the UCD process, we fostered creative brainstorming sessions to generate innovative design concepts and solutions, exploring diverse possibilities to enhance both user experience and healthcare analytics in our SAAS product.
01.
Information Architecture
Focuses on organizing, structuring, and labeling content in an effective and sustainable way.
Explores the journey taken by a user through the product.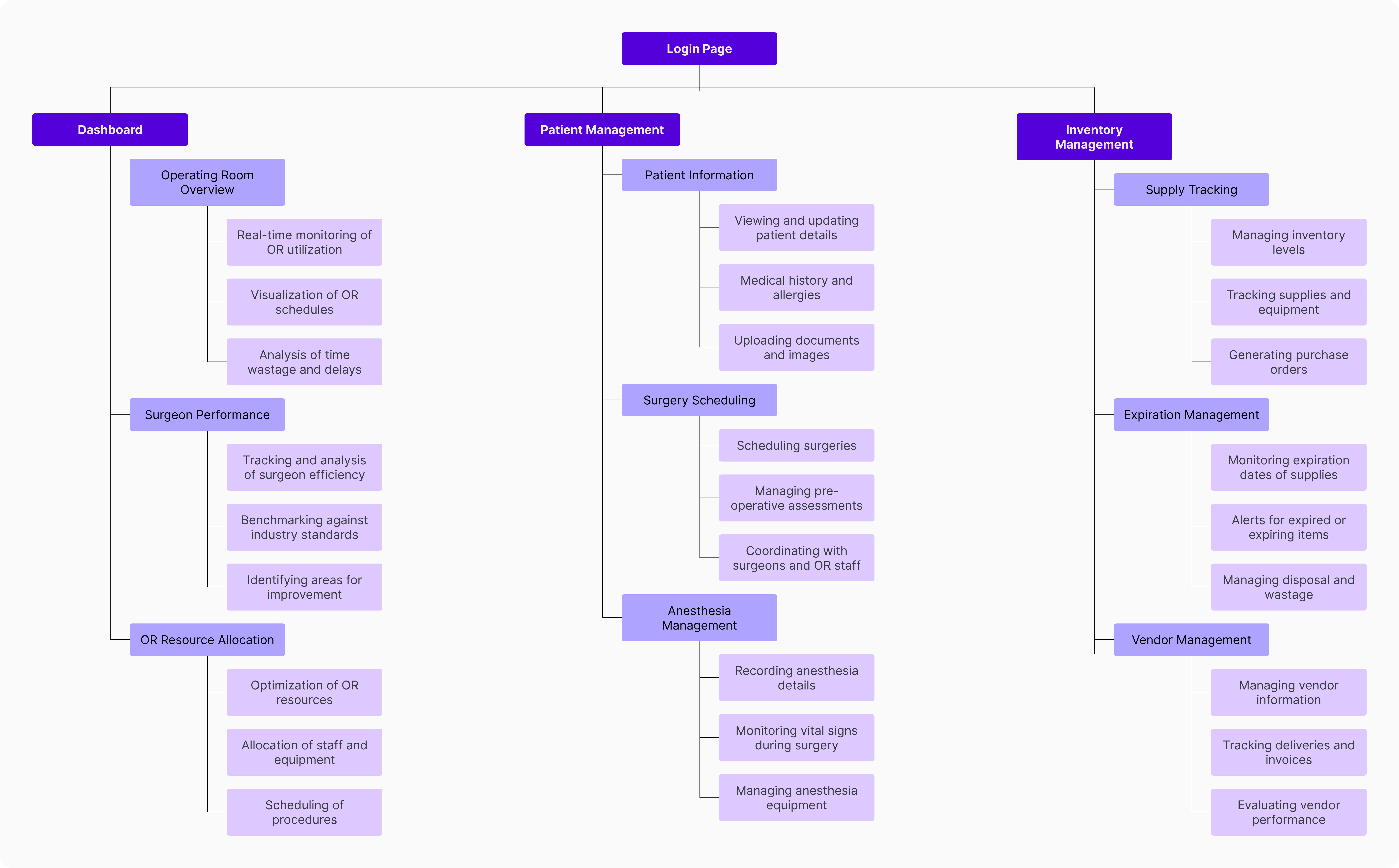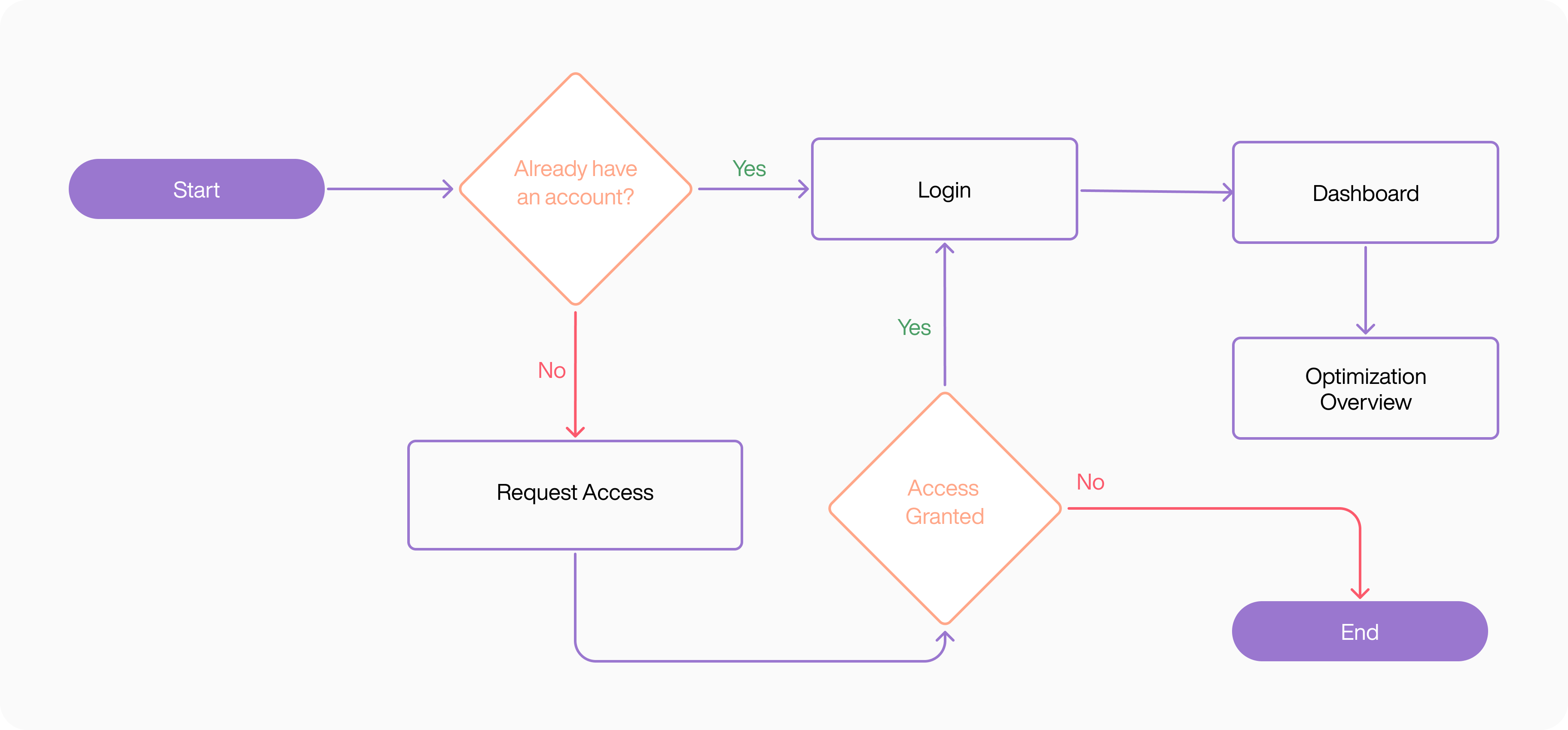 In the Design phase, we crafted a sleek, user-centric UI seamlessly integrated with advanced healthcare analytics, shaping our transformative SAAS product.
A visual guide that represents the skeletal framework of a design.
Focuses on enhancing the aesthetic and usability of the product.
02.
Guides and Design System
Ensures consistency and uniformity throughout the design.
End to end prototype to make it feel closer to the end product.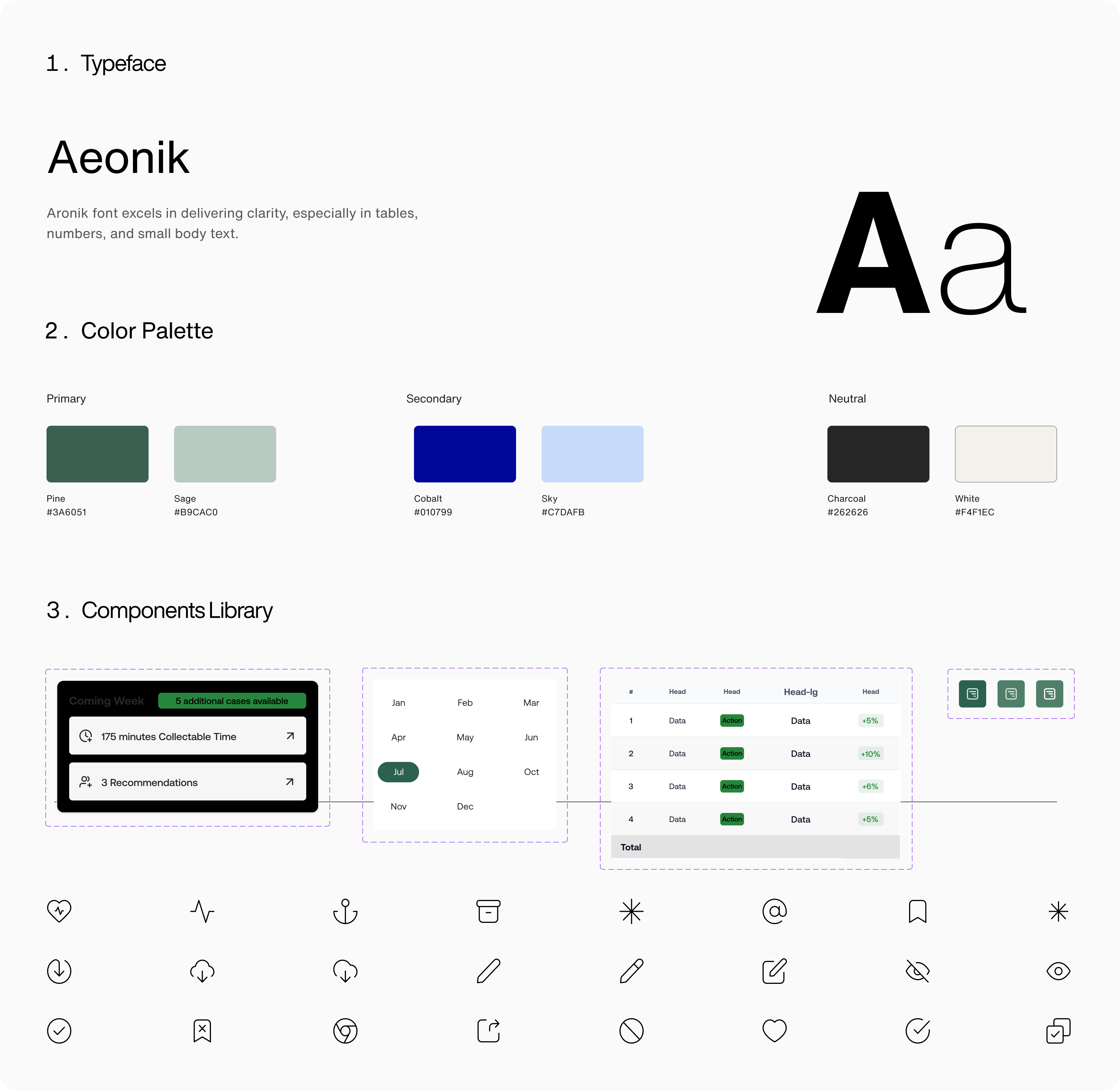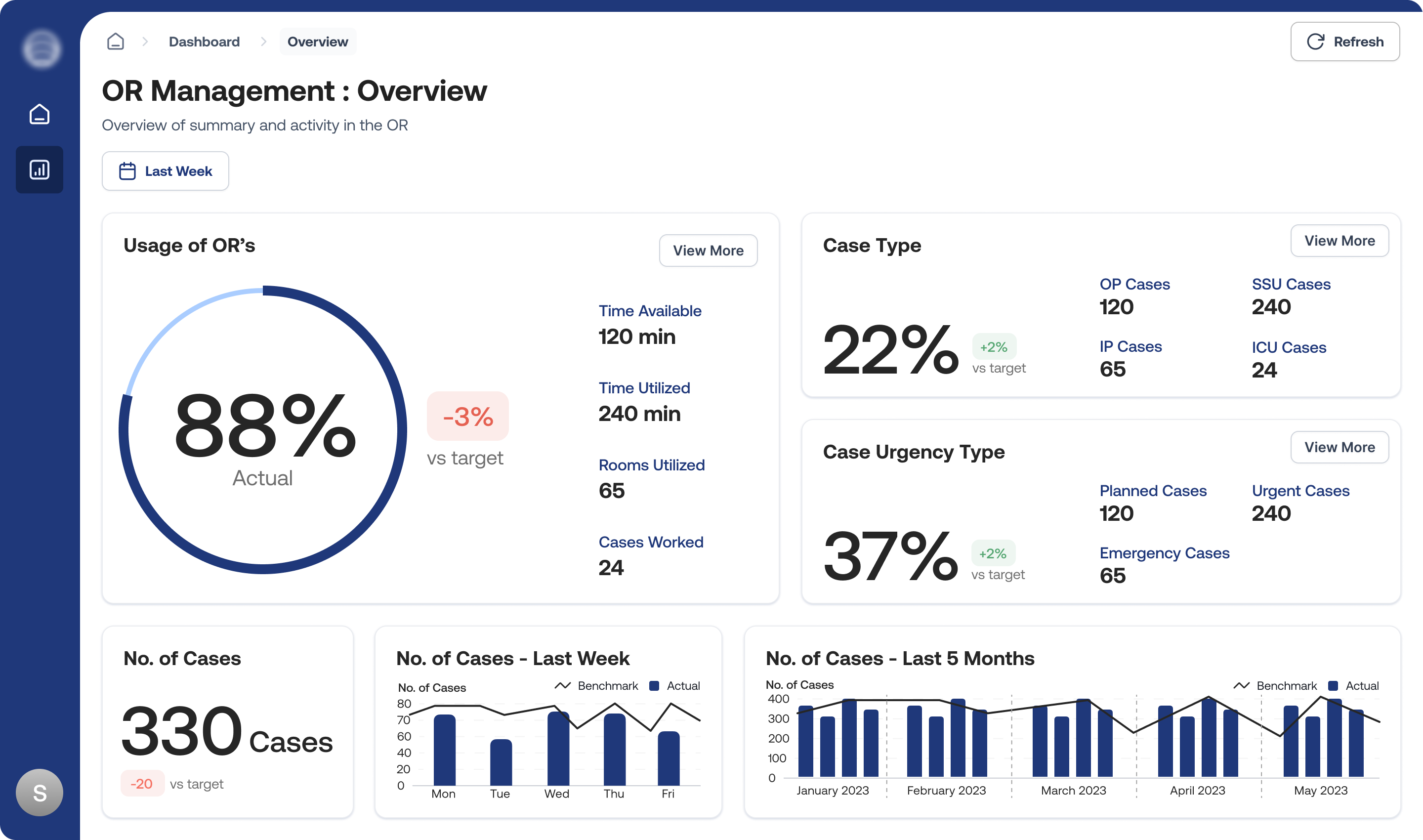 In the testing phase, we gather user feedback on prototypes, assess usability, and refine designs. This iterative process ensures the final product meets user expectations and needs.
Evaluating the product by testing it with representative users.
Reviewing the test process.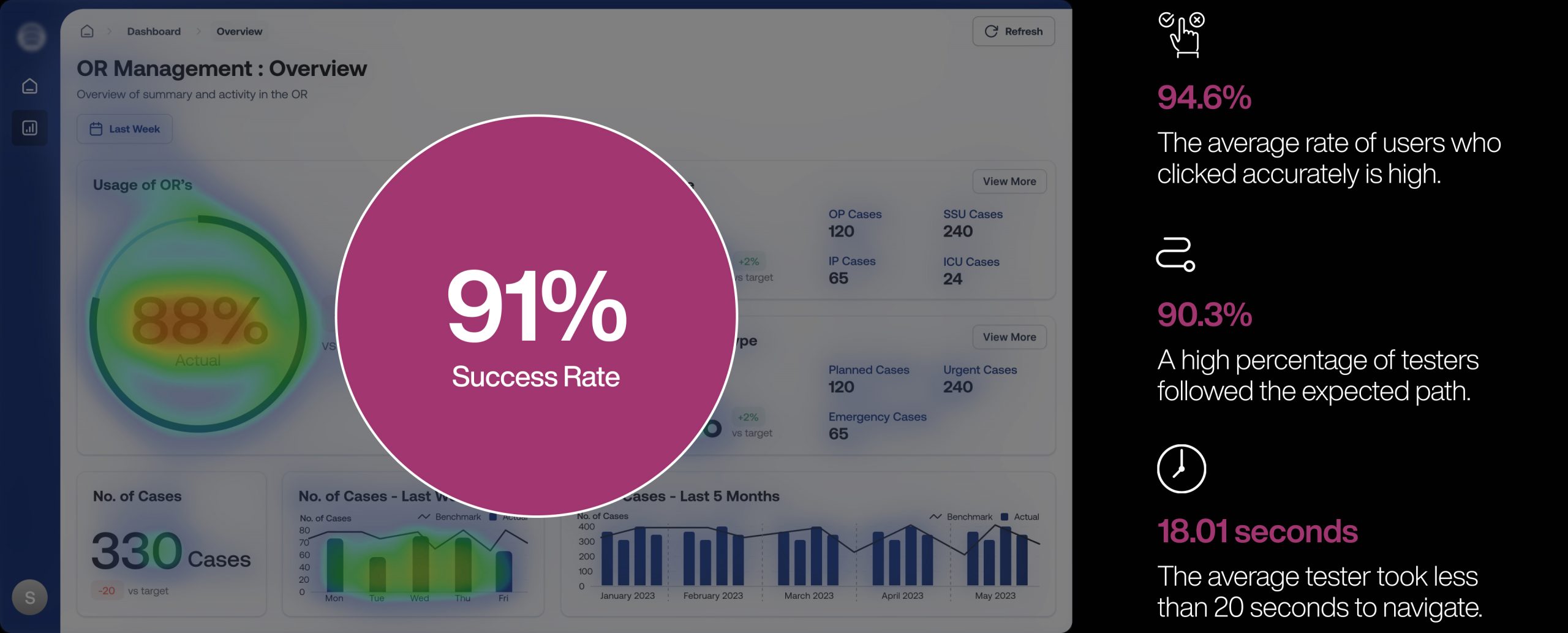 Project Outcome
A Pioneering Path in OR Optimization
Our collaboration with our Client in enhancing operating room efficiency through AI tools marks a transformative journey.
Let's Collaborate
Ready to work with us?