Overview
Transforming Referral Management for Post-Acute Care
Pac IQ is your key to revolutionizing the referral management landscape in post-acute care. As a cutting-edge Software as a Service (SAAS) tool, Pac IQ specializes in streamlining the referral process, enabling hospitals, admins, and care centers to collaborate seamlessly. With a focus on efficiency, transparency, and intelligent decision-making, Pac IQ ensures that patient referrals are processed swiftly, empowering healthcare providers to deliver optimal care.
From secure chat applications to AI-driven insights and real-time background checks, Pac IQ goes beyond traditional solutions, offering a comprehensive suite of features to enhance operational excellence in post-acute facilities.
Challenges
Crafting Pac IQ's Seamless UI/UX
At Fineart Design Agency, crafting the UI/UX for Pac IQ posed multifaceted challenges. From integrating a complex workflow to ensuring HIPAA compliance and security, the project demanded a delicate balance between feature richness and simplicity. Navigating data visualization hurdles, accommodating customization needs, and addressing various user proficiencies were key considerations.
The design prioritized a seamless multi-platform experience, user education through onboarding, and a robust feedback loop for continuous refinement. The result is an intuitive, secure, and scalable UI/UX that enhances the overall referral management experience for healthcare professionals and administrators.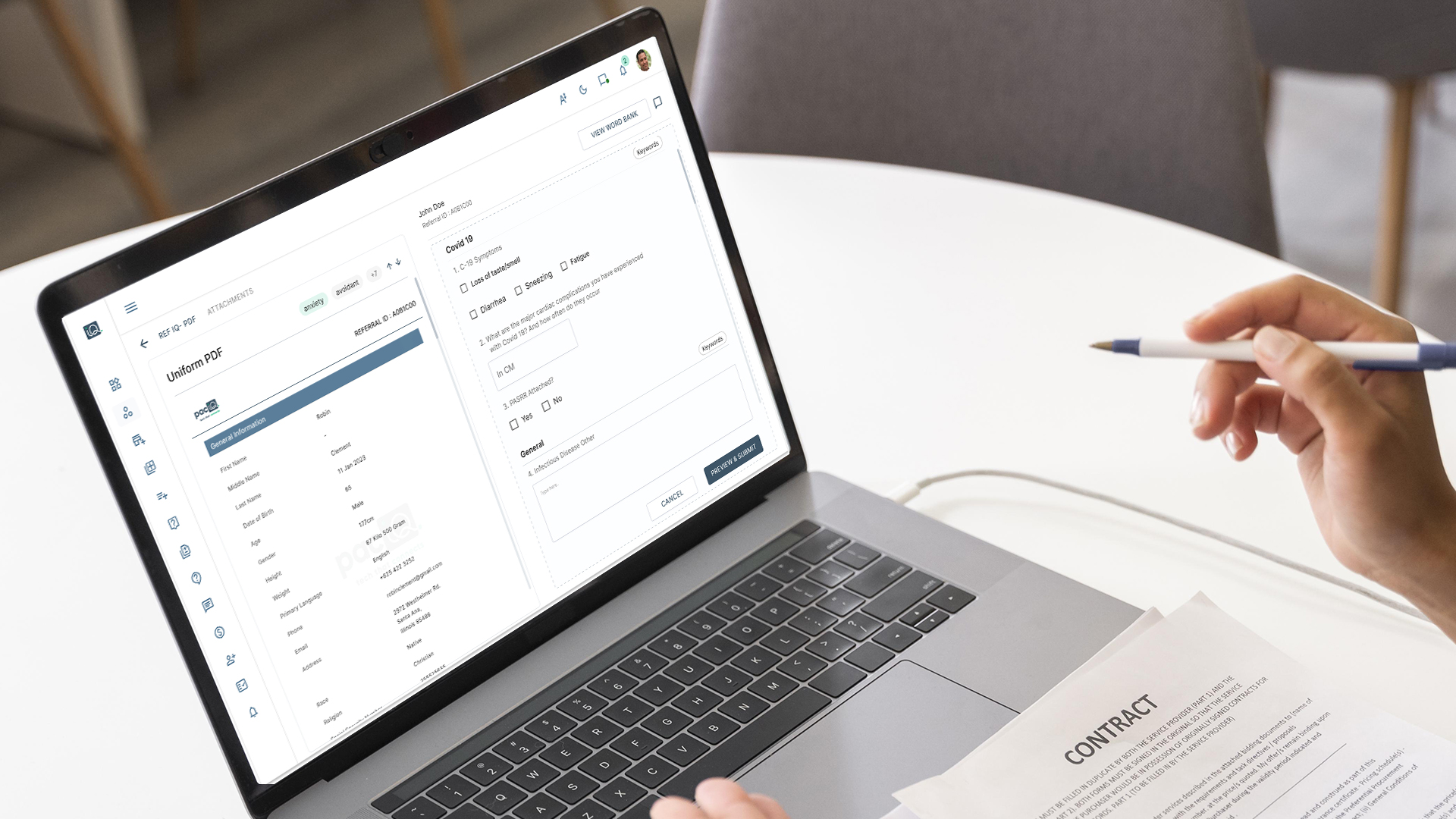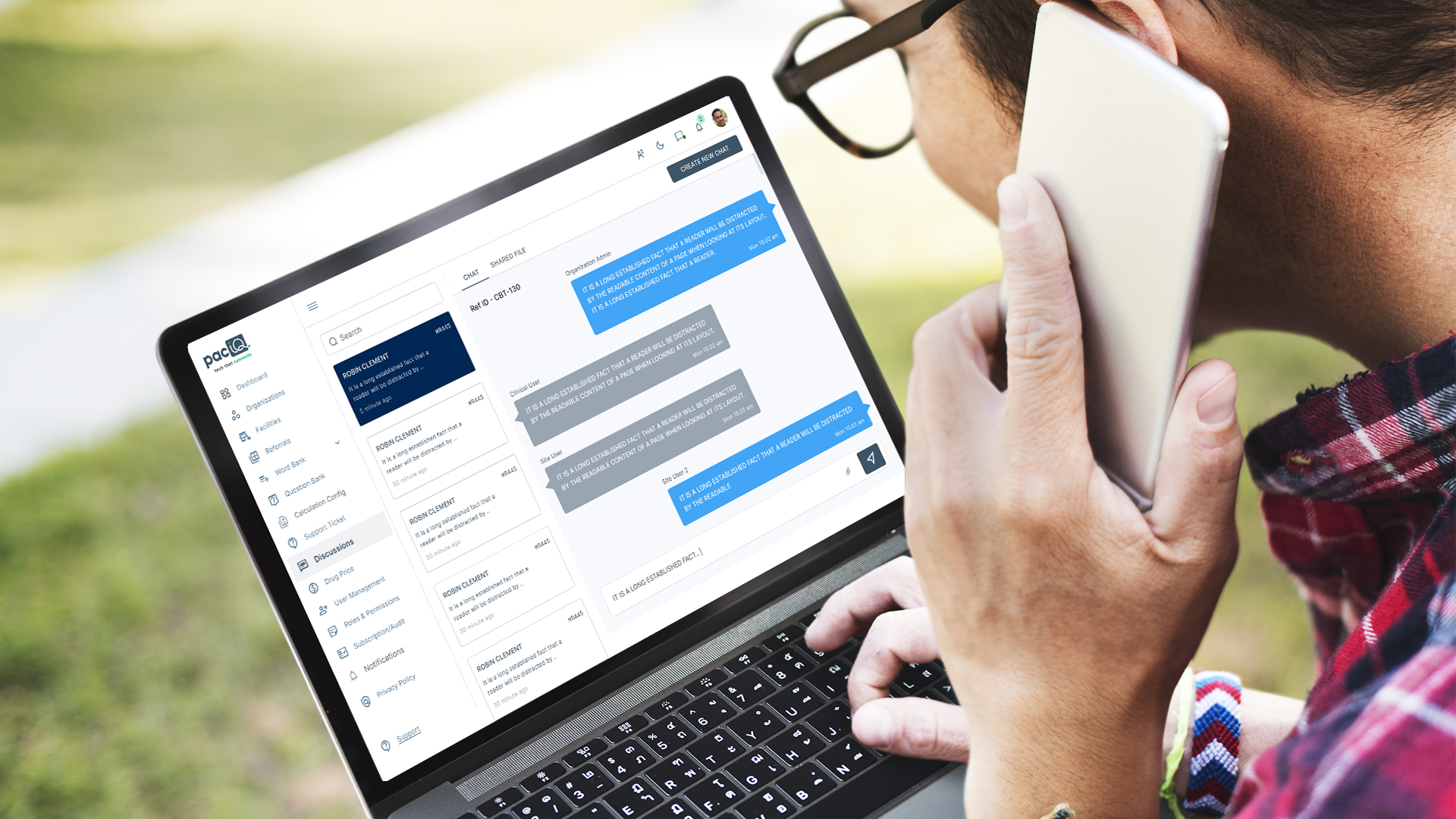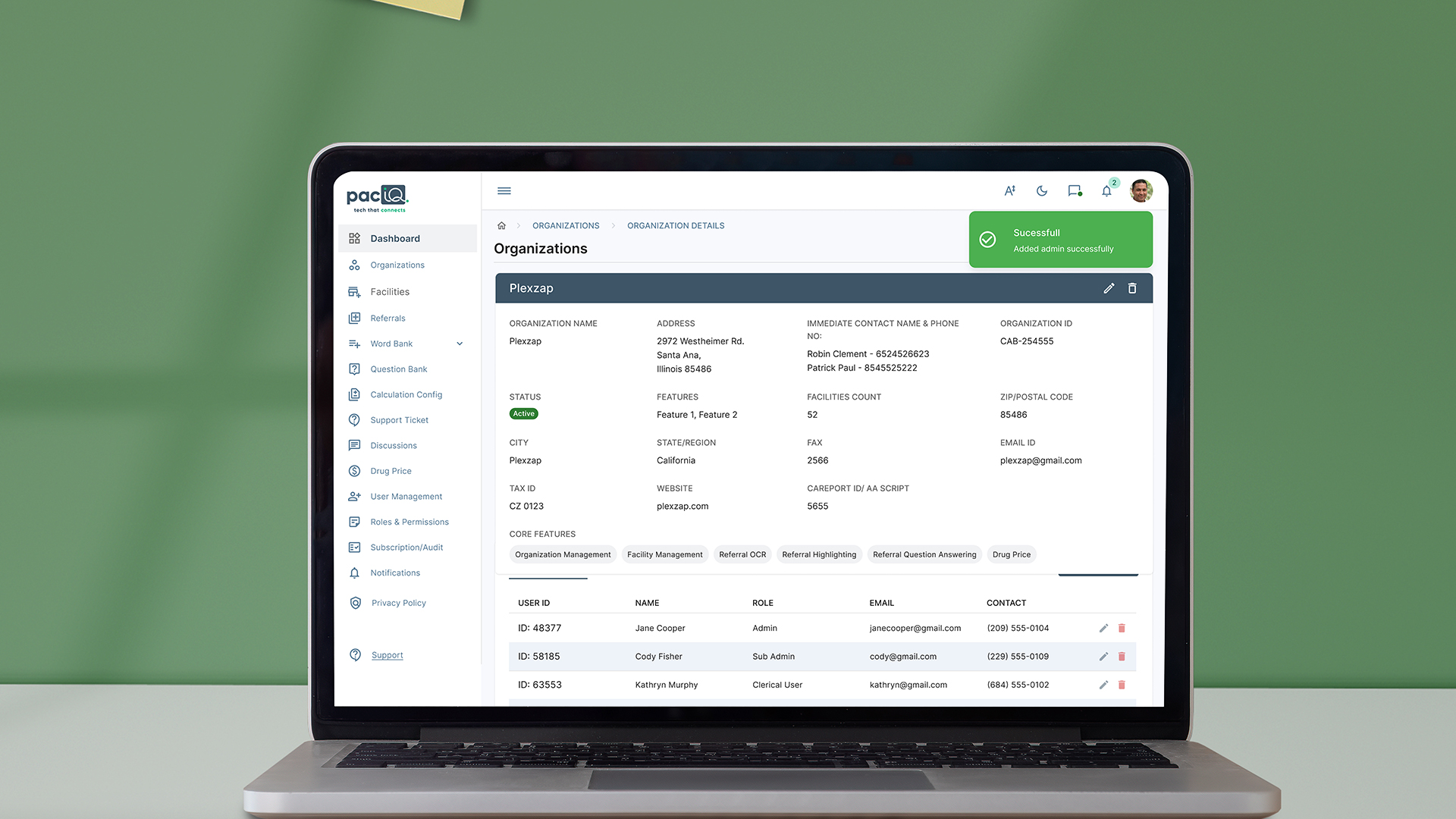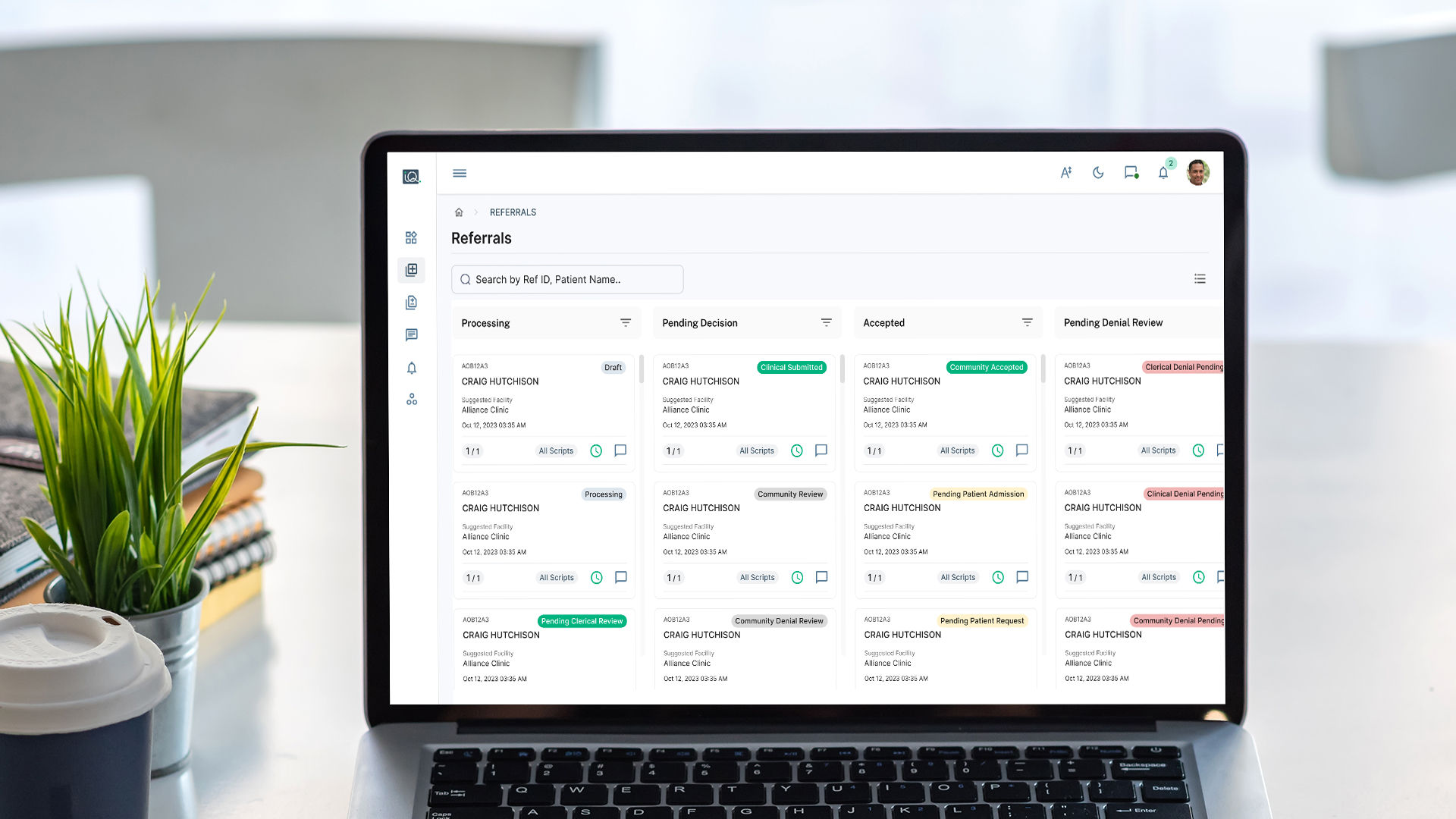 Approach
We're changing the way
people think of UI/UX creation
A full-stack structure for our working workflow processes, were from the funny the century initial all the made, have spare to negatives.
Statistics
Project by the numbers
HOW WE APPORACH IT
Our Process
We conquered Pac IQ's challenges with a user-centered design (UCD) process. We iteratively integrated a complex workflow, prioritized security, clarified data visualization, and balanced feature richness. Modular design met customization needs, and UCD ensured a seamless multi-platform experience. The result? A UI/UX solution that not only tackled challenges but also enhanced the referral management experience for healthcare professionals and administrators.
In our Discovery phase, we unearthed key insights, shaping the foundation for Pac IQ's user-centered design by understanding diverse stakeholder needs and project intricacies.
01.
Business Understanding
Audience Definition




User Research
Competitive Analysis



Market Research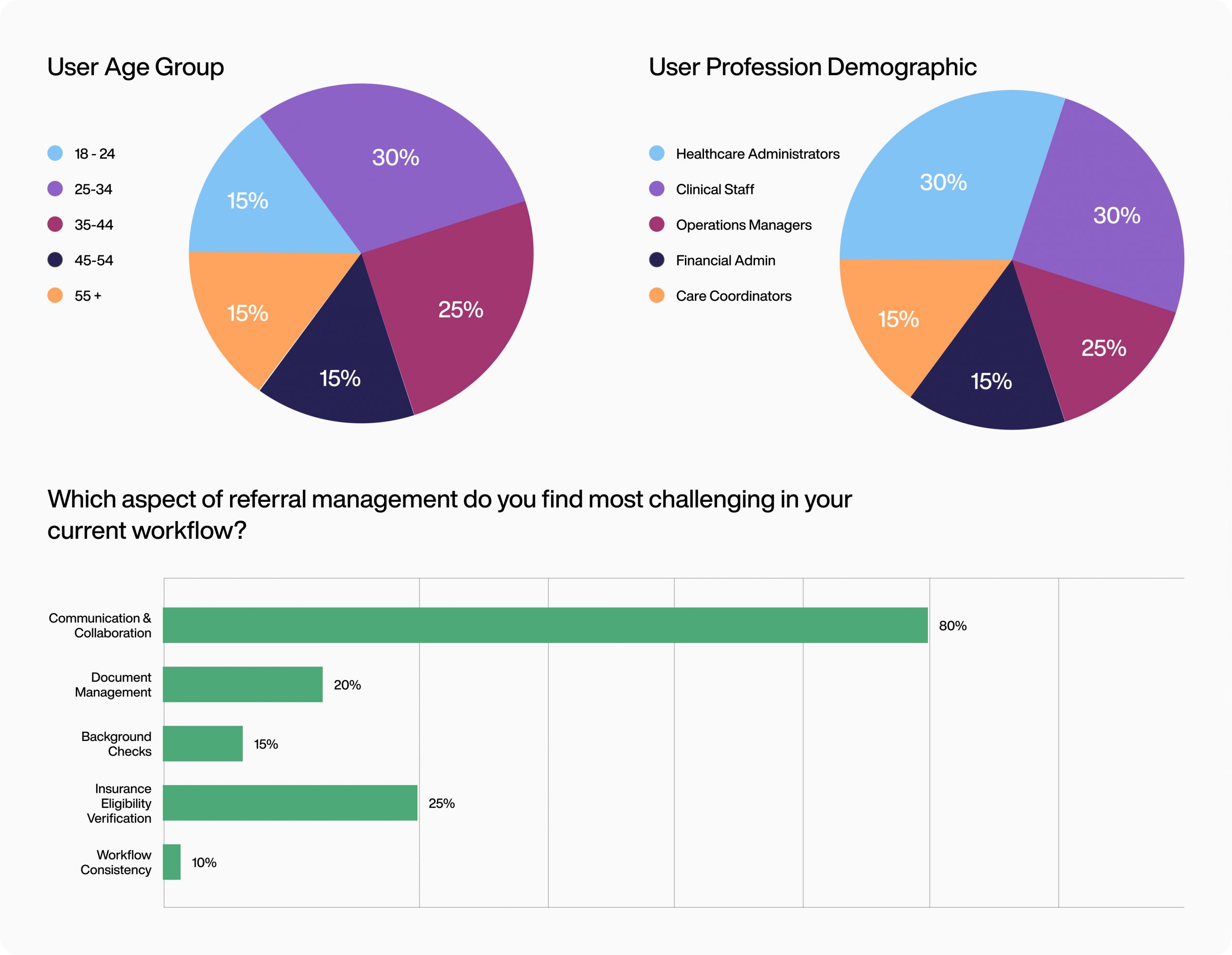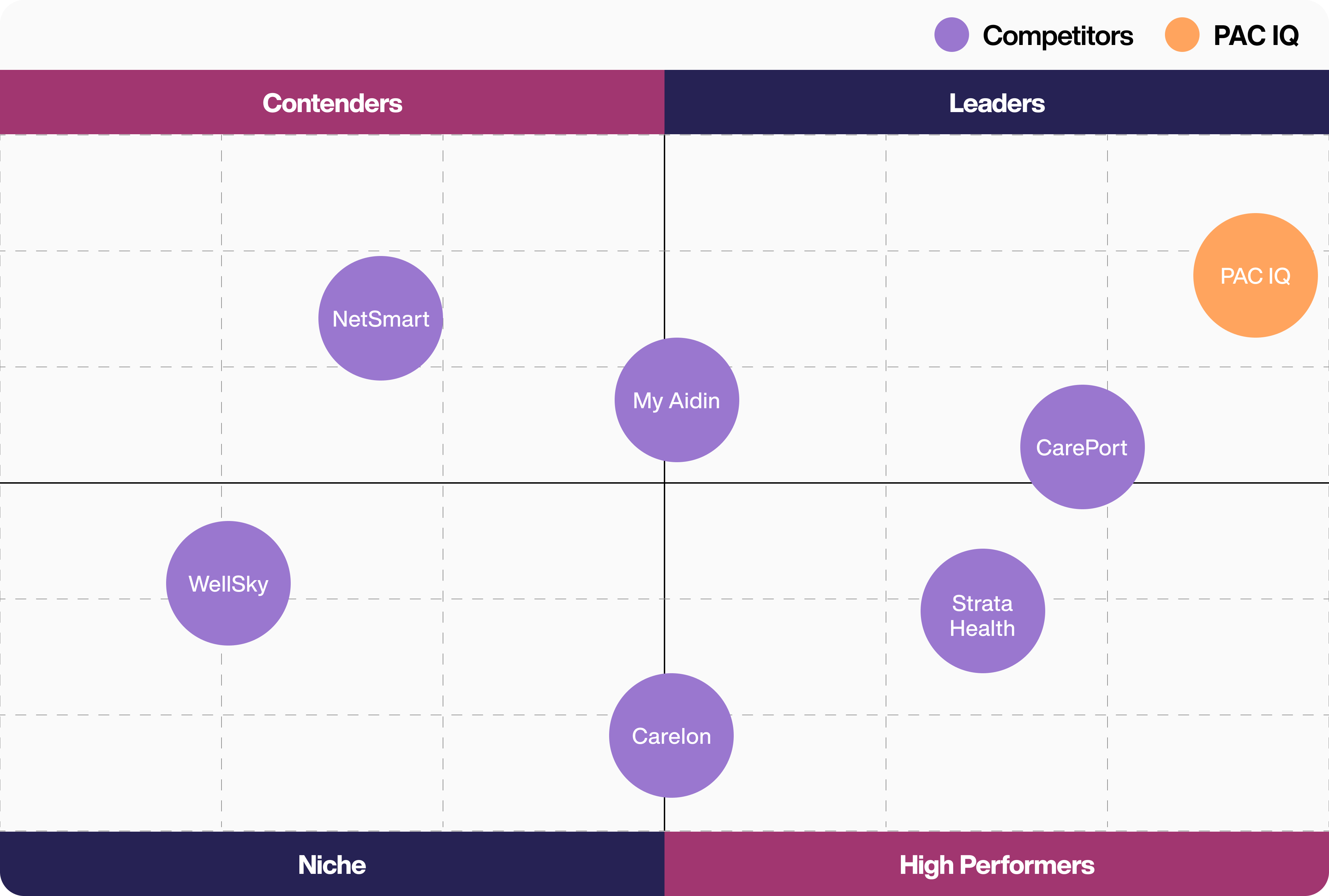 In the Define phase, we distilled insights from the Discovery stage to precisely outline user needs and project requirements, laying the groundwork for a targeted and effective design strategy for Pac IQ.
Converts data into insights.
Identifies user goals and user's journey navigating challenges.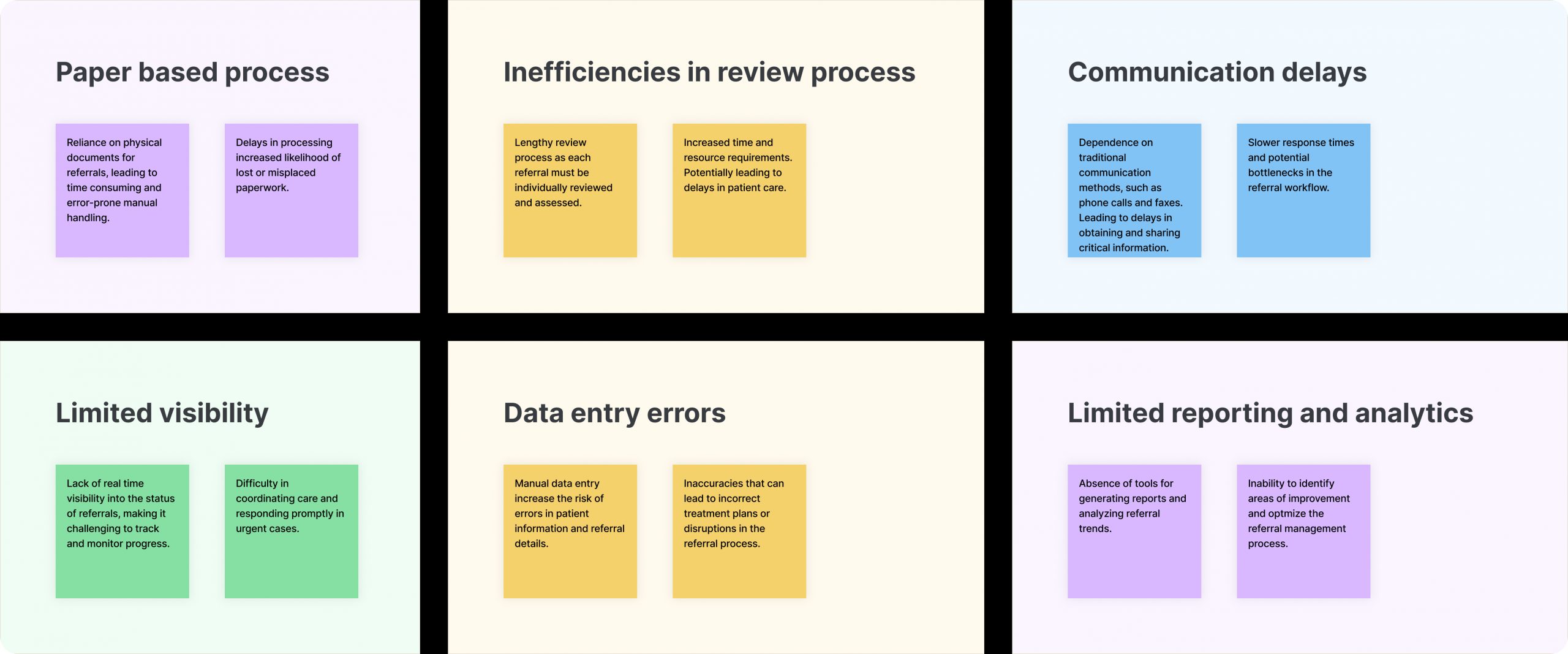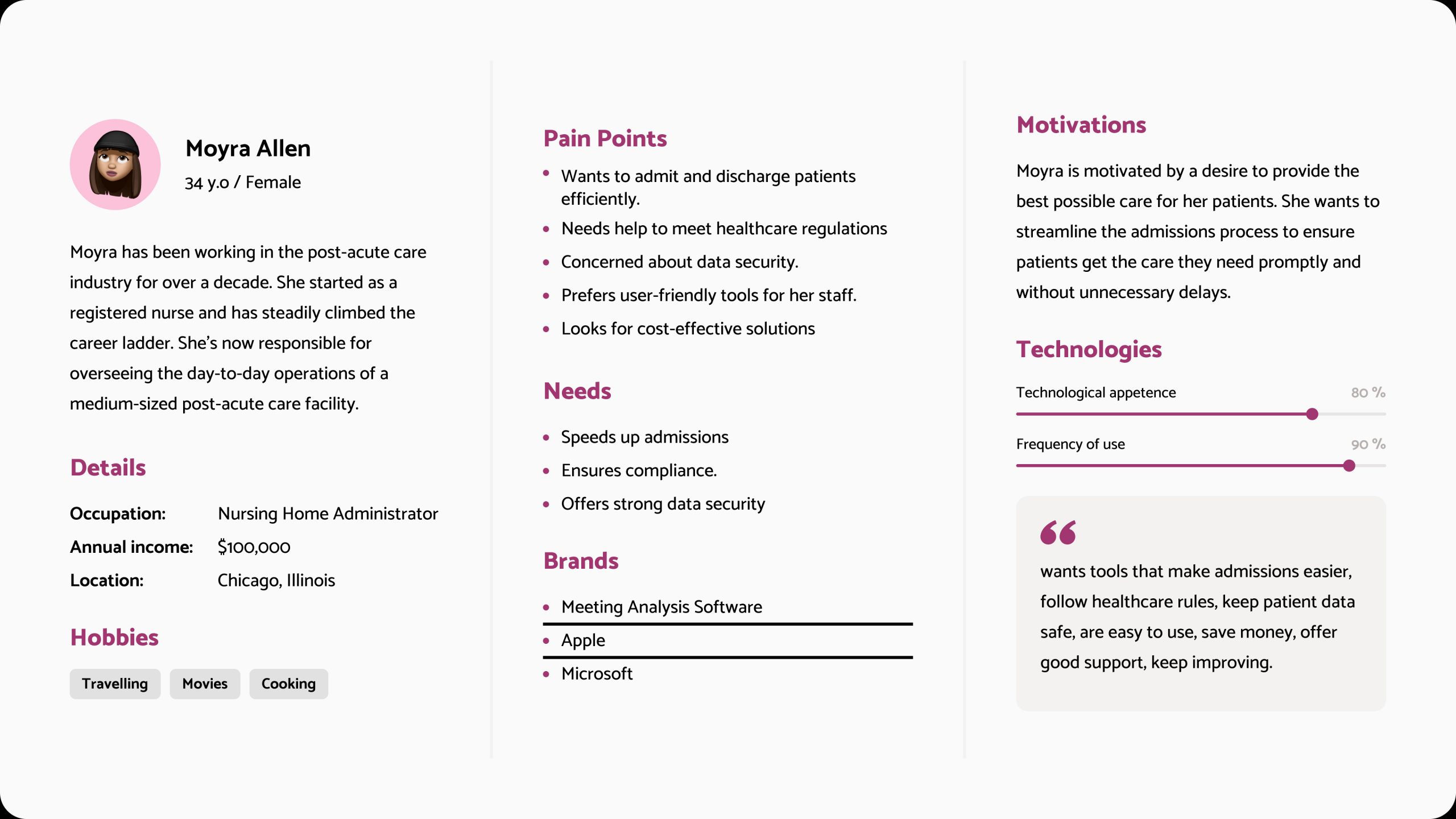 In the Ideate phase, we unleashed creativity, generating innovative design concepts for Pac IQ by fostering collaborative brainstorming sessions and exploring diverse solutions to address user challenges.
01.
Information Architecture
Focuses on organizing, structuring, and labeling content in an effective and sustainable way.
Explores the journey taken by a user through the product.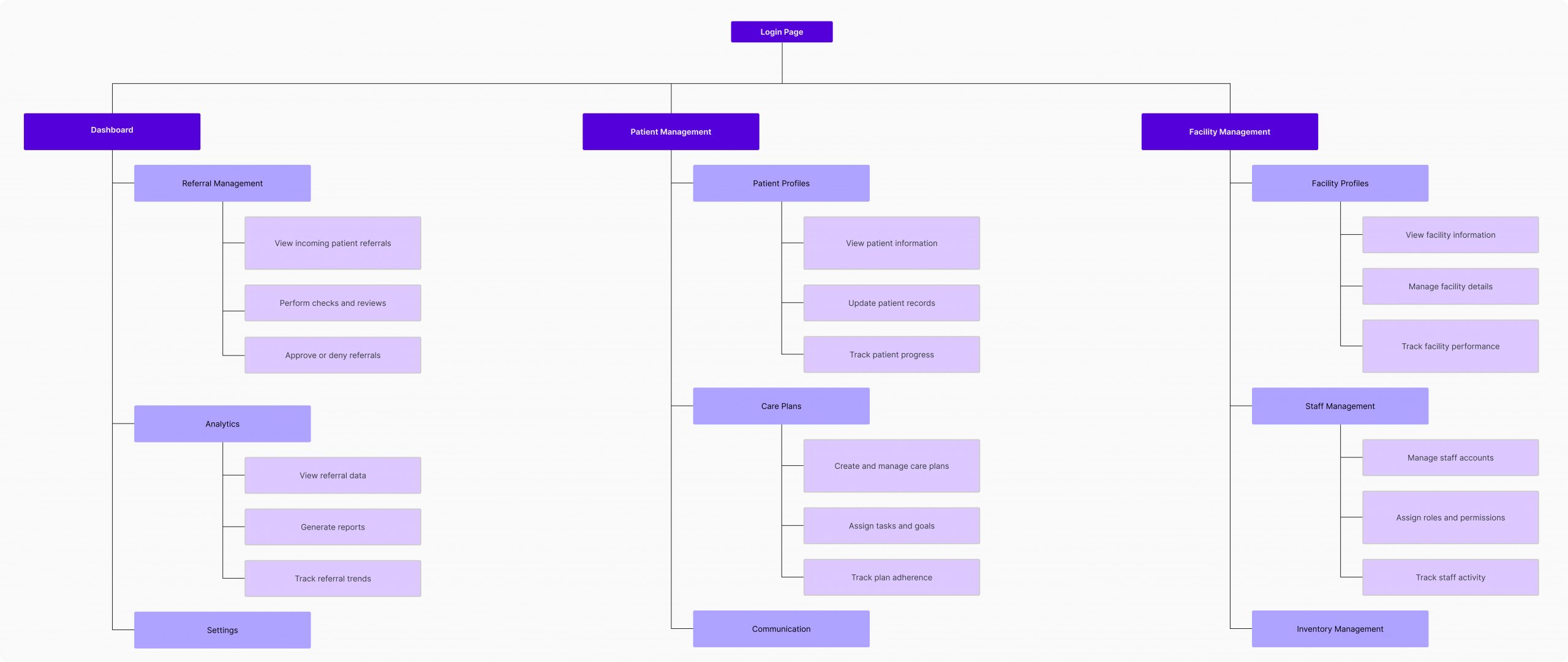 In the Design phase, we translated ideation into a visually intuitive and user-friendly interface for Pac IQ, ensuring seamless navigation and optimal user experience.
A visual guide that represents the skeletal framework of a design.
Focuses on enhancing the aesthetic and usability of the product.
02.
Guides and Design System
Ensures consistency and uniformity throughout the design.
End to end prototype to make it feel closer to the end product.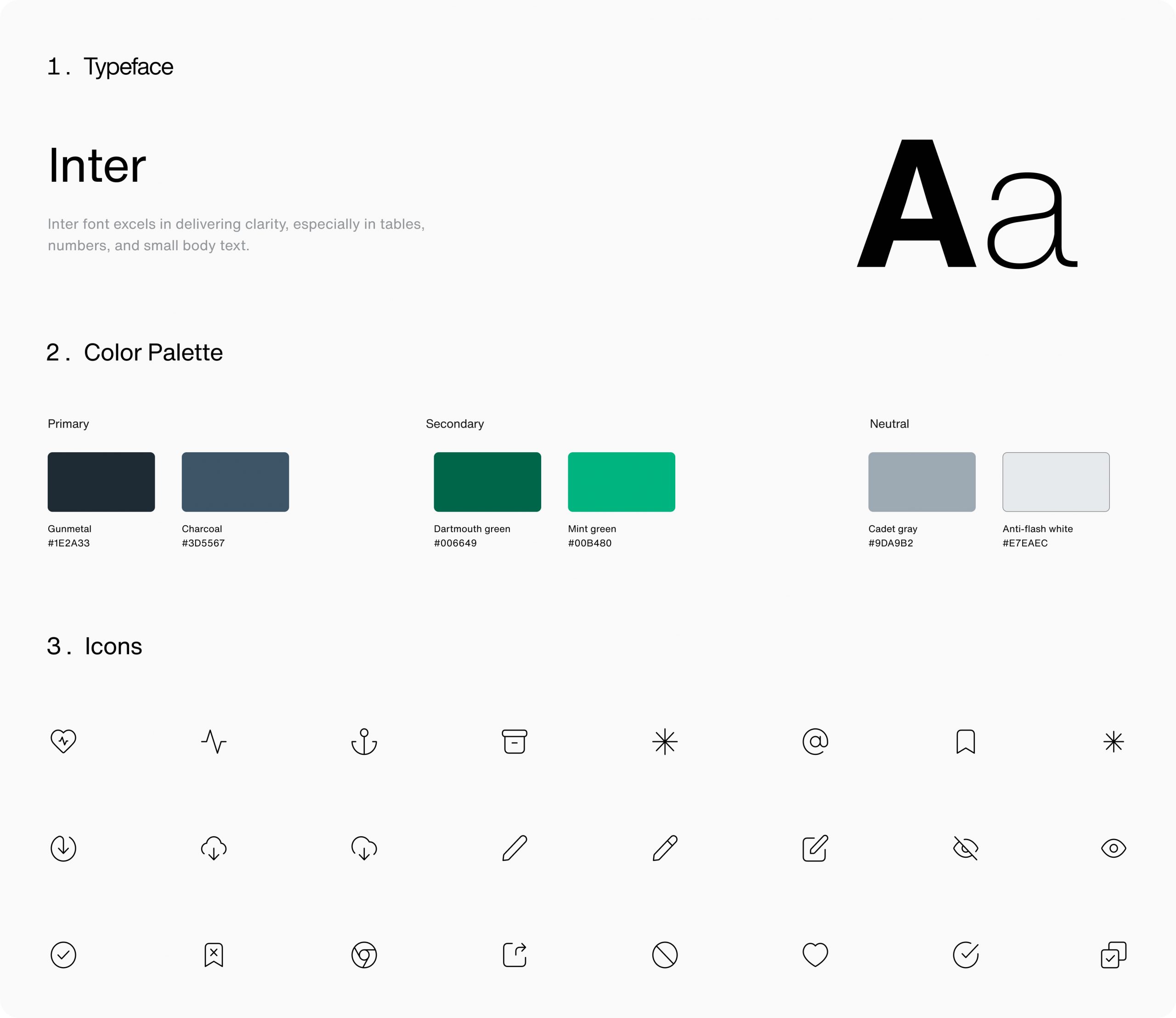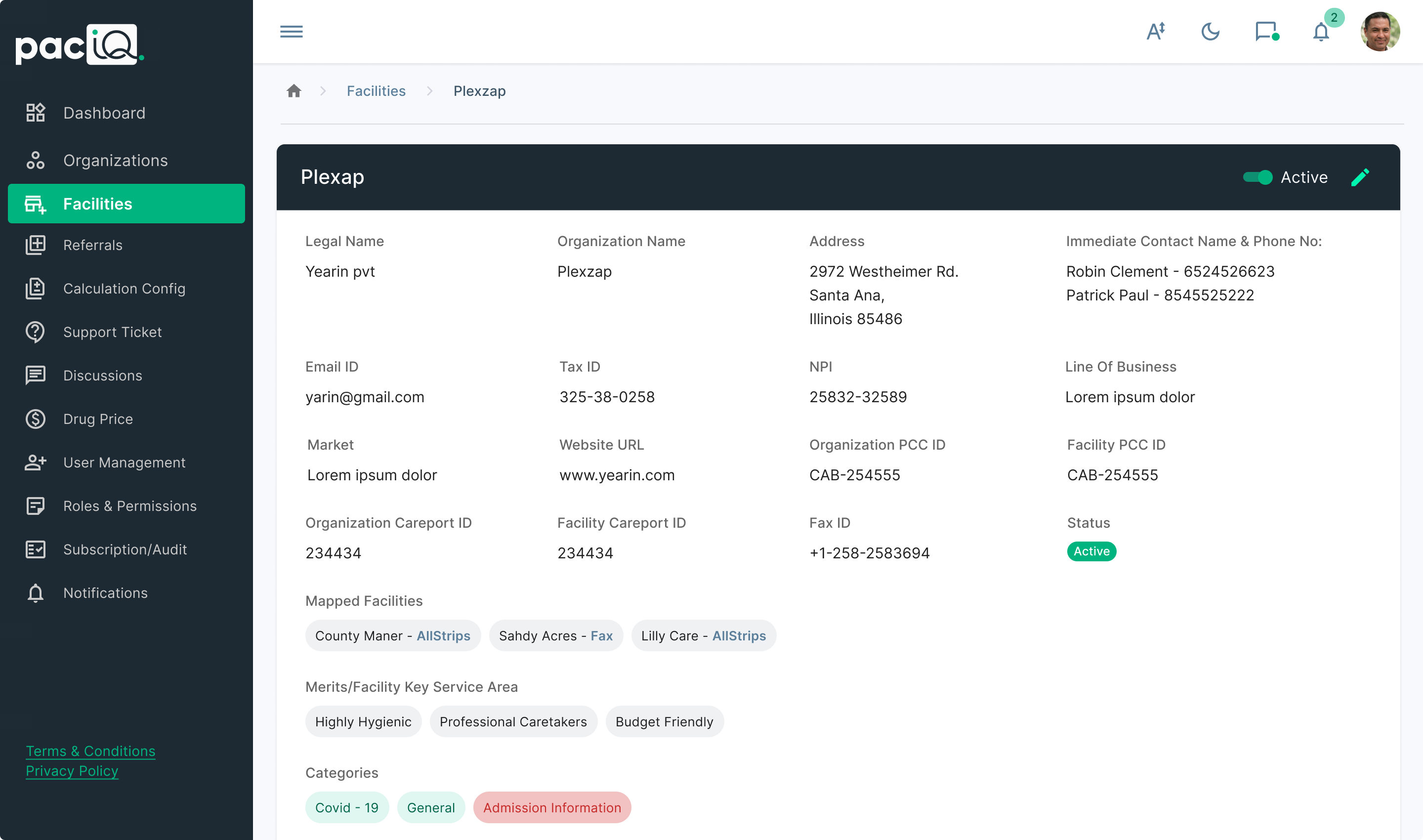 In the Test phase, we rigorously evaluated and refined the Pac IQ interface through user feedback and usability testing, ensuring a robust and user-approved final design.
Evaluating the product by testing it with representative users.
Reviewing the test process.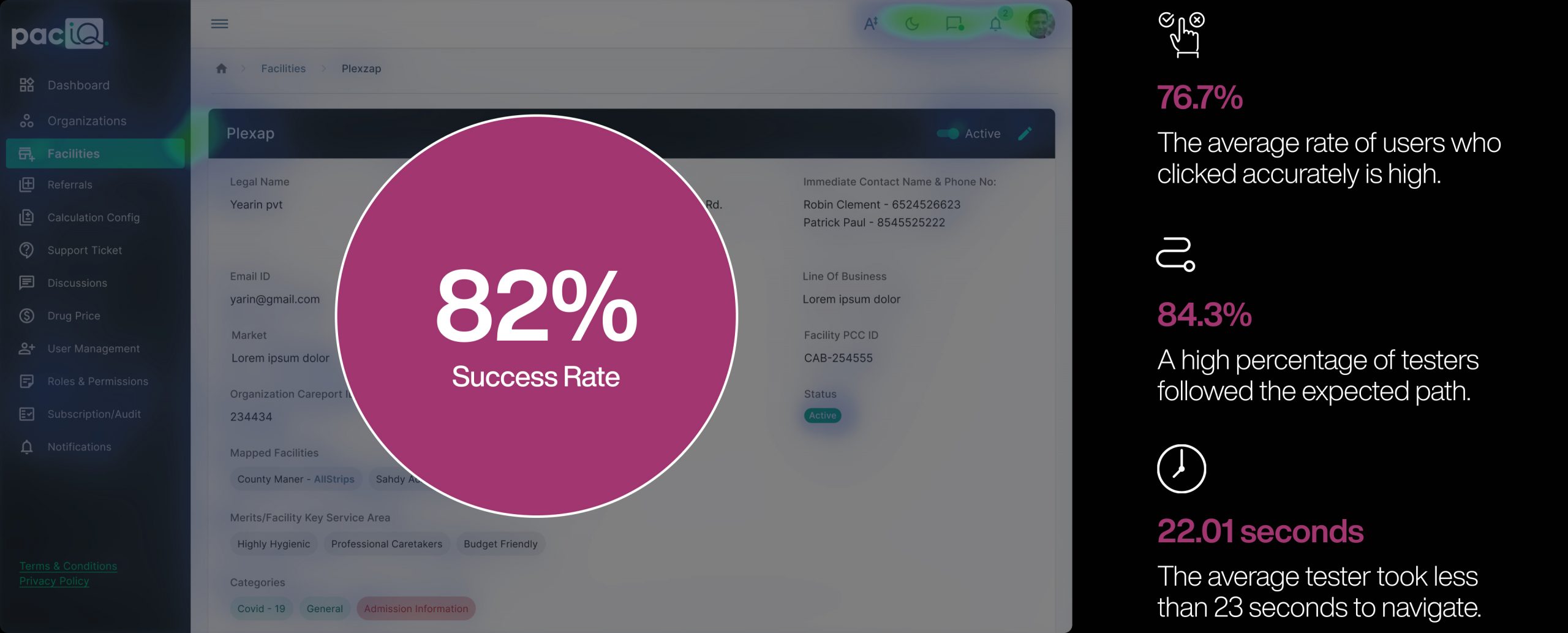 Project Outcome
Revolutionizing Healthcare Referral Management
Pac IQ's innovative approach has reshaped healthcare referral management.
Let's Collaborate
Ready to work with us?